Downturn in food hygiene inspections could leave a sour taste for UK food manufacturers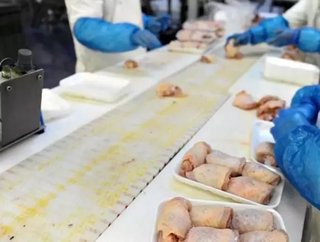 A rallying call to address the decline in food hygiene inspections taking place in the UK could result in food manufacturers facing heightened pressures...
A rallying call to address the decline in food hygiene inspections taking place in the UK could result in food manufacturers facing heightened pressures to provide greater accountability on the quality of its produce before it reaches the retailer and the consumer, warned Martyn Gill, Managing Director for EMEA at InfinityQS.
 
Research obtained from a recent freedom of information (FOI) request to the Food Standards Agency (FSA) has revealed that the number of food hygiene inspections carried out by local authorities in the UK has fallen by approximately 15 per cent since 2003.  The figure is equal to almost 47,000 inspections and has led to concerns for public safety, with the decline attributed to increased budgetary pressures.
Industry practitioners, health lobbyists and consumer watchdogs have been quick to demand urgent action is taken to address this, which could result in huge implications for those parties operating within these supply chains.
Gill stated: "Food safety needs to focus on prevention not reaction. It's clear from the findings that the lack of inspections is being noted and we'll likely see greater lobbying to address this. Ultimately, all it will need is one high profile incident to capture the media's attention – combined then with the data already available regarding the lack of inspections, and the fallout will have serious ramifications. It's integral those involved within the supply chain take actions now and review existing quality control measures and processes.
"For food manufacturers, supplier verifications, qualifications, certifications and third party accreditations are all integral in supporting a system of prevention, however, they need to be reinforced with effective process control technologies.
 
"Too often organisations focus on ensuring that their processes are geared towards "after-the-fact" ignoring in-process detection and prevention. In reality this could be waiting for an inspector to find a problem – given that inspections are now decreasing, it is likely to be the customer who finds fault, which would be catastrophic. For the food manufacturers it's imperative they ensure effective process control technologies are in place within their production lines that can alert them to real time issues."
Gill continued: "While proper documentation is critical within food management and handling it is not without its issues. In practice, if a food shipment reaches its destination and is then rejected on the grounds of quality, huge costs will be absorbed by the food manufacturer relating to shipping, scrapping and fixing – if however, critical quality control checks are carried out at the original source and at key points within the supply chain, then it's likely irregularities and quality issues will be spotted sooner.
"The data within these real time checks could then be made available electronically and then shared across the supply chain, to demonstrate quality control processes have been adhered to, assigning accountability to key stakeholders. Not only will this ensure the safety of the food but also reduce unnecessary costs and wastage.
Gill concluded: "What needs to happen is a change in mind-set moving towards prevention opposed to reaction. Heightened awareness regarding the lack of inspections will only intensify and therefore the onus will be on the food manufacturers to ensure effective quality control processes are in place - it is imperative action is taken now!"
 
Supply Chain Digital's June issue is now live. 
Follow @SupplyChainD and @MrNLon on Twitter.