Digitalise direct spend processes, SAP urges procurement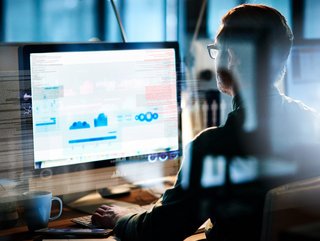 SAP on why organisations should digitise their direct spend procurement processes instead of continuing to use traditional, manual methods
Today's modern procurement functions are realising the inefficiency of continuing to use traditional, manual processes. With technology fundamentally changing how organisations collect and act on real-world data, manual processes, are no longer viable in today's digitised world.
Here, SAP provides four reasons why organisations should digitise their direct spend procurement processes.
Indirect spend solves just 10% of the problem
While Indirect spend is low-hanging fruit for digitalisation, as well as being easier and inexpensive to implement when compared to direct-spend, SAP stresses that neglecting the direct spend aspect of procurement digitalisation means that they are ignoring 90% of a company's overall spend.
"As a result, companies forego potentially dramatic improvements to processes such as product development, sourcing and production. Without digitisation, there's often a disconnect between direct strategic sourcing and contract and execution processes, making it extremely difficult to develop a holistic view of an enterprise's spending practices and ensure that negotiated terms are enforced," said SAP.
The company also stresses that not focusing on direct spend means "organisations forego the advantages that can come with early collaboration among engineering, sourcing and procurement teams, as well as between internal organisations and external suppliers," added SAP.
Digitalisation facilitates collaboration
Furthering its previous point, SAP emphasises the lack of ability for procurement and sourcing to effectively engage with engineering teams early in the process without digitalisation.
"This can lead to suboptimal sourcing and product development results, such as higher costs and supply delays. Breaking down internal silos by allowing sourcing and procurement teams to collaborate with engineering early in the product life cycle promotes crucial internal collaboration," said SAP.
The company added: "Digitising direct spend provides an enterprise's procurement organisation with more time to vet potential suppliers — to make sure they're able to deliver what they promise and that they can meet company standards on quality and sustainability"
Involving partners early enables crucial feedback
With 80% of costs determined in the design phase, lacking access to this information increases the risk of leaving important cost-avoidance opportunities untapped. The cost of late-stage engineering changes is 75% higher than if changes are made before the production has begun.
SAP commented: "Early collaboration with suppliers also allows engineering teams to tap into the innovation capabilities of their supplier base. Procurement departments are increasingly issuing Requests for Innovation with their direct suppliers. Exposing design ideas to these suppliers can elicit suggestions on design changes that would enable the suppliers to deliver better, more cost-efficient and simpler solutions."
Visibility promotes sustainability
With sustainability's continuous growth in importance for regulators, customers, employees and investors, visibility into direct suppliers and their processes is critical to an organisation's ability to meet its sustainability goals.
"Companies often focus on their top-tier suppliers. But the real sustainability risks related to social responsibility often come lower down in the supply chain. Companies are increasingly viewing their supply chains' carbon footprint as a cost centre [...] Sourcing and procurement teams are introducing sustainability metrics and evaluation criteria as important factors when it comes to deciding on contract awards. But they need data on the carbon footprint of the entire supply chain if these decisions are to be meaningful," said SAP.