In the digital transformation of procurement, humans remain front and centre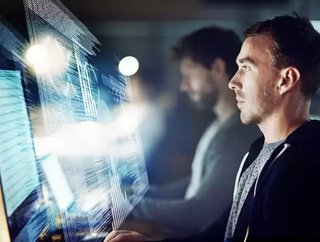 "Tactical and reactive" is how Richard Powell, FCIPS would describe the procurement function when he began his career 25 years ago, then working in...
"Tactical and reactive" is how Richard Powell, FCIPS would describe the procurement function when he began his career 25 years ago, then working in the manufacturing industry. "My role was mainly to respond to demand from the factory," he recalls. "When I started to reduce the cost of the materials I would buy, the business suddenly started to take notice."
As the economy has shifted – particularly in the UK – away from manufacturing and into the services sector, with business functions increasingly outsourced, Powell has noticed a shift in the scale of buying and the emphasis on supplier relationship management in order to maintain value for an organisation, as well as bringing innovation and competitive advantage, has grown. "Over that time as well, procurement has professionalised significantly both professionally and academically," Powell adds.
Far from an administrative and reactive back-office function nowadays, what then does Powell feel are the main skills for today's procurement professionals? "The critical skill is relationships skills – it's core for procurement professionals to understand the goals and objectives of the business and match up with the capabilities of the market." This relationship building between three key elements – the internal stakeholder or client; the supplier; and the procurement function – requires the following element, according to Powell: "listening, bringing objectivity, listening, finding solutions, listening, using your imagination and, of course, a bit more listening".
With the function becoming increasingly professionalised, a mix of qualifications, soft skills and a genuine interest are all vital elements in making procurement work. "Mostly I'm looking for strong commercial acumen – I'm looking for that spark in people's eyes. I want to see that ability and the hunger to go and deliver a deal," says Powell. "In terms of qualifications, I always look for the CIPS qualifications. Furthermore, I always look for the examination route to ensure that the individual has attained a particular level – that they've had to do a certain core set of examinations including the legal exams".

All functions within modern business have been transformed by technology over the past few years, and procurement is no different. "Nowadays, there are tools available to do much of the procurement activity. It started out with linking the supplier database to the procure to pay activity. This has emerged in some more sophisticated procurement functions as a full guided procurement, which enables the business to buy what they need, when they need it from the suppliers." Powell adds that this selection of high-tech tools has now spread to the strategic procurement end, such as easy-to-use RFX tools.
Increasingly, staff in organisations expect to be able to use technology within their job the same simple way they would be able to use it from the consumer perspective at home. For example, if a consumer can use Amazon to purchase items on a smartphone anytime, anywhere, their experience as procurement professionals should be no different. "The challenge for procurement is to enable such an experience as much as possible, while also enabling key strategic relationships. It's not easy," qualifies Powell.
Indeed, eprocurement and the like carry the caveat in the minds of many that soon automation will replace the human element – but professionals, Powell among them, argue this is wildly overestimated, as the ability to build relationships will always be necessary. The march of digitisation will certainly take away the more monotonous and administrative tasks, but humans will always be vital to high value transactions.
"Relationships are still required to provide innovation, bringing competitive advantage and assuring appropriate protections," says Powell. "Business today is fast paced, and without a strong commercial team in place, things can and will go wrong. My fear is that procurement professionals themselves will start to rely on those tools rather than vital interaction with the suppliers."
While this relationship management role involves seeking best value while keeping loyal suppliers on board, Powell argues this needn't be seen as a problem, and successful relationships can in fact allow both parties to grow together. "I think it's a perceived conflict rather than a real one," he explains. "In any business, it's really about creating shareholder value. Furthermore, ongoing relationships and strong SRM allow the supplier to grow, bringing innovation and creating competitive advantage for the buying organisation."
SEE ALSO: 
In terms of the most vital technologies impacting supplier relations, Powell points to the advent of cloud computing. "It's made access to systems easier and cheaper. Cloud computing has been a revolution and a revelation, since it means that the big upfront investments are no longer required."
In addition, Powell adds that data analytics is vital and is presently being underutilised. "The skills to interpret that data are in high demand in any procurement function – and rightly. Insight into history and forecast expenditure is gold dust to anybody tries to create deals."
Using those two technological advancements, as well as a strong commitment to collaboration across the board, should make for successful procurement as modern business brings this vital strategic function to the fore. "Every procurement manager is actually a project manager when they're doing big deals," Powell explains, adding that the most successful deals he has witnessed involved pulling together the central functions of the organisations, including finance, sales and business development.
"The best procurement people I know are the kind who the stakeholder always wants in the room," he concludes. "They want them there because they know their market, they know suppliers. They have relationship skills to be able to get things done. If you've got the right skills, then both the suppliers and the stakeholders appreciate the value that they're adding." It's a value which, despite the rise of eprocurement and all things digital, you simply cannot buy on Amazon.