Digital marketplaces – great opportunity for procurement or governance nightmare?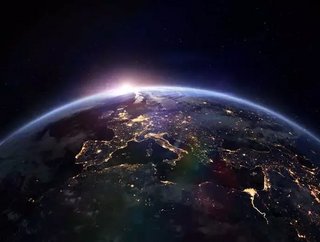 Digital marketplaces hold huge potential for procurement professionals. They provide an opportunity to compare and contrast price and stock levels from...
Digital marketplaces hold huge potential for procurement professionals. They provide an opportunity to compare and contrast price and stock levels from multiple suppliers all within a single platform.
The ease and transparency that this provides to users is something we've all become very comfortable with as everyday consumers. You only have to look at platforms like Money Supermarket or Skyscanner to see how simple it is to browse and research thousands of options in seconds.
As such, digital marketplaces are growing in popularity and number. This poses a few challenges for procurement, however.
Firstly, not all of them abide by the same standards. On the less regulated platforms, unknown suppliers that haven't been thoroughly vetted, can sit alongside household names. It can be hard, therefore, for buyers to tell whether a purchase is 'safe'.
Secondly, buyers may believe it's easier to buy from the platforms they are most familiar with in their consumer lives – Amazon or eBay, for example. They may even use their own private credit cards to make these purchase – and reclaim the cost back through expenses. These are often for those small but frequent purchases, like USB drives or cables – which, although relatively inexpensive on their own, tend to add up to significant amounts.
With this type of rogue purchasing there is also the additional danger of software or third-party data being bought from an unverified website – and then uploaded onto the company network. Beyond being a major security and data protection risk, checks haven't been made as to whether these suppliers meet compliance regulations and are an ethical operator. Not only can this be damaging to a business, it can also threaten a company's reputation – and its share price.
The business risk attached to buying from a non-authorised IT supply chain doesn't just stop there.  IT vendors will typically have a small selection of authorised distributors, so if a buyer is procuring from sources outside of this scope, several problems can ensue – from ending up with products that aren't covered by UK warranty to grey imported goods.
We need to be careful, therefore, that our internal buyers don't go off and buy from just any marketplace. However, ways to address this problem are emerging.
Whereas marketplaces like Amazon and eBay are generalists, we're now starting to see a rise in specialised marketplaces designed for sector specific requirements. These can provide a more tailored experience that offers a higher level of governance.
This is allowing procurement professionals to exercise greater oversight to ensure that all suppliers have been vetted and are reliable operators. The fear that buyers will purchase from a non-approved supplier is then removed – and procurement will not need to deal with the fallout if a rogue purchase becomes problematic.
Within a more tailored purchasing platform, you are also able to add safeguards at an incredibly granular level. Procurement teams can provide buyers with varying levels of purchasing power, which ensures junior employees can't spend beyond set limits. Product catalogues can also be introduced to restrict what items are purchased through the platforms.
Where it's possible to integrate ERP and procurement systems, governance protocols can even be automated. This is also providing procurement with a digital audit trail for all company purchases.
All these benefits are giving procurement professionals the reassurances they need and allowing buyers to operate freely within a safe environment, where all activity is tracked.
Crucially, this is great for company employees as it provides a one-stop-shop, that feels the same as those consumer marketplaces we are all familiar with. They no longer need to follow prescriptive procurement protocols – often the source of resentment – when they want to make a quick purchase. They can just jump on a preapproved platform, and order anything they need instantly, without fuss.