DHL launches Global Volunteer Day 2013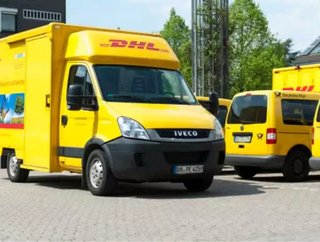 Follow @JosephWilkesWDM Logistics supremo DHL on Friday today kicked off its annual Global Volunteer Day (GVD) 2013 celebrations. Over the next 10 days...
Logistics supremo DHL on Friday today kicked off its annual Global Volunteer Day (GVD) 2013 celebrations.
Over the next 10 days, DHL employees across Asia Pacific, Middle East and Africa, along with their business partners and customers, will volunteer in various community programs across these regions.
In 2012, DHL's employee volunteer program globally saw over 62,000 volunteers in about 120 countries participate in more than 1,000 programs which benefitted local communities directly.
DHL also announced that GVD, traditionally an annual week-long initiative held in September, has now been extended to become a year-long program in an effort to further boost participation in volunteerism within the communities the company operates in. With some 285,000 employees, and operations in over 220 countries and territories, the company's support for employee volunteerism could make a significant impact.
Nour Suliman, Chief Executive Officer (CEO), DHL Express, Middle East and North Africa, said: "Last year's Global Volunteer Day resulted in an extraordinary demonstration of the company's enthusiasm and commitment to service with over 11,000 individuals receiving help from our volunteers.
"We aim to continue this shared commitment and drive more participation from our people towards social responsibility through the year."
First introduced in Asia Pacific in 2008, Global Volunteer Day expanded into the Americas, Middle East, Africa and Europe over the years, and continues to build on its success by involving more employees and community projects. As a sustained program, local country teams organize and participate in recurring activities with beneficiaries and/or partner organisations that deliver significant sustainable impact. These programs deliver to the company's core programs - GoGreen, GoHelp, and GoTeach.
Claudio Scandella, CEO, DHL Global Forwarding, Middle East, North Africa and Turkey, said: "Since our first Global Volunteer Day five years ago where we activated 15,000 volunteers world-wide, this company initiative has quickly become a tradition at DHL.
"Last year's Global Volunteer Day saw over 800 DHL employees from the Middle East and North Africa actively participate in activities such as art therapy with special needs children as well as a blood donation drive in partnership with the National Blood Bank. We are excited to carry that momentum into this year as we work side-by-side with local organisations to provide service to the communities where we live and work."