DHL and Landbell Group announce strategic partnership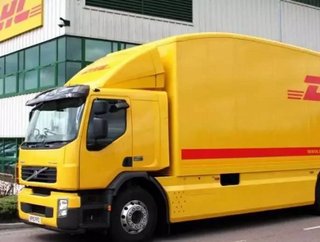 DHL Supply Chain, the worlds leading logistics provider, has signed a strategic partnership with Landbell Group, the leading environmental specialist fo...
DHL Supply Chain, the world's leading logistics provider, has signed a strategic partnership with Landbell Group, the leading environmental specialist for compliance schemes. The partnership creates a major new disruptor in the market, offering the most comprehensive change to international compliance and takeback services.

Together, DHL and Landbell Group will provide customers with a seamless environmental management service, fully compliant with EU legislation. The innovative partnership will allow customers to streamline their operations by accessing best-in-class service from a single provider, rather than the traditional approach of addressing supply chain management and producer responsibility compliance separately.

For its part, DHL will offer end-to-end supply chain expertise and resource management through
its EnviroSolutions service which provides a range of global solutions to support businesses in reaching their environmental sustainability targets, including collecting and recycling waste streams. As a shareholder in the European Recycling Platform (ERP), Landbell Group will leverage its expertise in international producer responsibility compliance for electrical and electronic equipment, batteries, PV modules and packaging. As part of the agreement DHL will divest its Data and Regulatory Compliance Services to Landbell.

"Our partnership with Landbell Group delivers a fantastic new solution for our customers, revolutionising how businesses access waste management and compliance services," explains Paul Richardson, Managing Director, Specialist Services, DHL Supply Chain. "Today's announcement is a game-changer - not only offering the broadest solution in Europe but one that's unrivalled in both scope and expertise."
 
"Supply chain and resource management can prove a complex challenge for businesses," adds Jan Patrick Schulz, CEO of the Landbell Group. "This is why we are confident that our new partnership with DHL will be of huge benefit to our customers. By pooling our expertise, we will lower market entry barriers by offering customers a 'one-stop-shop' solution for all of their environmental, supply chain and compliance needs."
The January issue of Supply Chain Digital is live!
Follow @SupplyChainD on Twitter.
Supply Chain Digital is also on Facebook.