Detroit spending millions to renovate riverfront port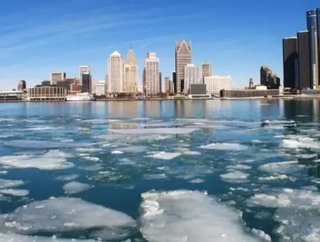 Lets play a game. Which one doesnt belong: Miami, St. Thomas, Puerto Vallarta, Detroit. The first three are popular ports of call for cruise lines, and...
Let's play a game. Which one doesn't belong: Miami, St. Thomas, Puerto Vallarta, Detroit.
The first three are popular ports of call for cruise lines, and while Detroit's harsh winter weather won't attract tourists, the city is hoping the summer months will bring visitors to the Great Lakes.
That's why Detroit is spending $21.5 million on developing its renovated riverfront, which will make its debut next month. The port's revitalization is hoping to attract Great Lakes cruise ships and starting a Detroit-Windsor ferry that will hopefully usher in a new era of waterfront tourism.
Cleveland, like Detroit, is implementing a similar measure to maximize its waterfronts, but some critics doubt that Detroit's spending will match its increase in revenue from the waterfront renovations.
"On net balance, these kinds of investments are a little more than expensive ribbon-cutting ceremonies," economic guru Michael LaFaive told the Detroit Free Press. "If this was a valuable addition to Detroit's waterfront, entrepreneurs would fall over themselves to fund it."
Detroit port authority economic development director John Kerr refuted those claims to the Detroit Free Press, saying that a bustling Detroit riverfront is "not as far-fetched as people might imagine," and that "Port communities across Michigan are looking at what we're doing."
SEE OTHER TOP STORIES IN THE WDM CONTENT NETWORK
Detroit Metropolitan Wayne County Airport, America's Favorite Airport
Port Windsor Authority, a key Great Lakes handler
How freight rail is getting the U.S. economy back on track
Check out the latest issue of Supply Chain Digital!
As the city of Detroit continues to look for ways to bring in money following the decline in the automobile industry, opening one of the largest cities in the Great Lakes region to tourism seems like a smart idea, but it will take a fair amount of time for Detroit to see some return on investment.
The summertime opening of Detroit's renovated port couldn't be better, but there is plenty of cause for concern in the wintertime, where the average high temperature sits in the 30s for the months of December, January and February.