Demica: liquidity potential in logistics in Central Europe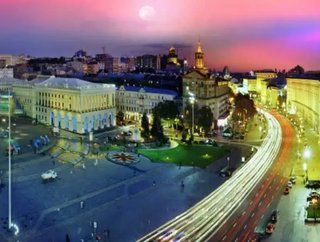 Report byDemica, a provider of specialised working capital solutions, providing consulting, advisory and technology services Significant liquidity coul...
Report by Demica, a provider of specialised working capital solutions, providing consulting, advisory and technology services
Significant liquidity could be released for supplier companies based in Central Europe through Supply Chain Finance (SCF), according to the latest research from Demica, a technological specialist for working capital solutions.
Its new study reveals that SCF programmes could help unlock combined working capital of over €16 billion for suppliers located in Poland, the Czech Republic and Hungary in the manufacturing, wholesale, and logistics sectors. The exploitation of this hidden liquidity potential is particularly important for many domestic companies in Central Europe, in particular the small- and medium-sized enterprises (SMEs), as standard relationship credit is getting more difficult and more expensive to access against the backdrop of economic slowdown and western bank deleveraging. 
The report highlights that the ease of obtaining affordable finance for firms situated in Central Europe has implications on a broader level. As bilateral trade linkages between Central European economies and Germany have expanded rapidly over the last two decades, many of the companies in Central Europe are firmly anchored in the supply chains of German companies. The financial robustness of these supplier companies is therefore vital to German corporates who depend on their supply of intermediate goods and services. In this context, SCF is proving to be a particularly cost-efficient financing tool in providing Central European suppliers with much-needed liquidity in a tight credit environment. In developed economy like Germany, local German supplier firms could even benefit from liquidity release to the tune of €44 billion with SCF arrangements, according to the study. 
SCF not only enables earlier payments for suppliers at a rate of interest that is often far superior to their own, it also provides purchasing companies with working capital advantage through extending days payables outstanding. Demica's calculations show that large corporate buyers in the fields of manufacturing, wholesale and logistics from Germany, Poland, the Czech Republic and Hungary could seize an aggregated €103 billion of potential liquidity released through SCF programmes.  
Philip Kerle, Chief Executive Officer of Demica, commented, "Whether we are looking at emerging markets or developed economies, SCF is a vital credit facility that should be leveraged to unleash working capital trapped in the supply chains. Especially for supplier companies from emerging economies where borrowing costs are high and alternative sources of financing are limited, SCF can often prove to be their financial lifeblood. Buyer companies who offer SCF programmes can equally benefit from the arrangement by extending payment terms and hence increase their own working capital. Over the years businesses have paid much attention to improving operational efficiencies in supply chains. However, to boost the bottom line businesses must do more to enhance financial efficiency. In a post-crisis world where working capital optimisation has become a high priority, SCF provides both suppliers and buyers a win-win solution to achieve this goal."