Demand you can't predict & supply you don't control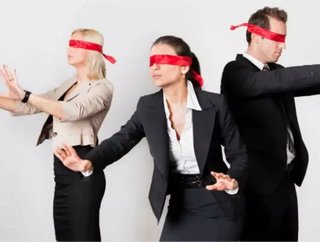 Written byPatrick Lemoine,E2open(pictured, right) (click here for the previous article, about cloud software, from Patrick on the Supply Chain Digital...
Written by Patrick Lemoine, E2open (pictured, right)
(click here for the previous article, about cloud software, from Patrick on the Supply Chain Digital website)
The business model for product innovation, manufacturing and fulfillment has changed dramatically over the past decade. Brand owners now have partners distributed throughout the world using different means and systems for critical supply chain information. This model of indirect management has created significant communication gaps, prompting the cry of 'How can I manage demand that I can't predict and supply I don't control'?
Modern collaboration
To succeed in a world where demand volatility and shorter product lifecycles are the new normal, enterprises are realizing that improving forecasting algorithms will only get them so far. Many companies have now shifted focus from improving their forecasting tools to better understanding the demand signal coming from customers.  In simple terms,they've realized the need to see, share and act on all of the right information within the execution window, when outcomes can still be influenced, in order to maximize profitability. However, this is easier said than done.
While forecasting is undeniably an in-house effort, getting a true picture of demand requires understanding a multiplicity of factors beyond the company such as subsidiaries, distributors, retail partners and customers. This new reality is multi-tier visibility – a view across the entire trading network.  The best way to 'sense the demand signal' is to collaboratively exchange information with all partners throughout one's supply chain – extending beyond just the first tier of suppliers. This is the only way to understand how much remains in the channel and which promotions or market conditions will affect demand.
The need for speed
The other key attribute of such collaboration is speed. As soon as conditions change – e.g., a product launch is more successful than anticipated or a new promotion is needed to respond to the competition –information can be shared with all partners, allowing everyone to have the latest and most accurate view of demand. Furthermore, what is true on the demand side is just as valid on the supply side: the number of partners involved in the supply chain requires new ways of working. How do companies that have increasingly outsourced significant parts of their global manufacturing, packaging, and/or logistics manage their supply chains?  Most ERP and planning systems designed to focus on what is inside the four walls of a company were not created with this new reality in mind.
An internal ERP system simply cannot cope when so much of the value added in a company's product cycle happens outside of the organization's four walls. Here again, supply chain leaders are looking to new collaborative platforms, typically cloud-based, to connect various actors within the supply chain regardless of geography or ERP standards. Replacing guess work and email communication with a real-time view enables companies to align all suppliers and manufacturing partners on the same path.
Short term changes, such as production downtime or a quality issue with supplies, can immediately spread throughout the network. As such, any news alerts regarding the supply chain trigger a request to others within the network to investigate whether they can compensate for this shortfall. Solutions can be found collaboratively – in a matter of days or hours whereas traditional systems would not have been able to detect the issue let alone to solve it.
When you connect demand to supply the value of new collaborative solutions is even more compelling.  There is no need to guess demand since the very latest demand signal is communicated to the very last link in the supply chain, and shared across key partners. Any request or change can be handled in real-time and with confidence, enabling the answers to time critical questions such as: Can we ship more of the variant that is a hit in the market? Can we respond positively to a short-term request for a major promotion? How much could we ship by quarter end?
As demand driven value networks continue to evolve partial visibility is no longer best practice. When reality differs from the plan - as it often does - today's leading companies can no longer afford to be in "react" mode, scrambling to understand true impact and devising plans that lack a comprehensive view. Only new, collaborative planning and execution solutions can help overcome the limits of traditional ERP and planning systems.
The way forward
With margins and service levels hanging in the balance, organizations can't afford to keep customers waiting as they scramble to correct the errors created by poor forecasting or inflexible supply chain operations.  The ability to respond quickly and logically to unforeseen changes in demand is vital to sustained success in this new environment.
When given visibility across tiers of their trading network, brand owners and their trading partners can collaboratively determine alternative paths to resolution. They can pre-empt or solve problems inside the execution window in real time, without waiting for the next planning cycle, and then propagate those decisions to all stakeholders throughout the supply chain.
Supply chain leaders are showing us the way when it comes to successful collaboration. Their profitability gives testament to its success.