Cut from the right cloth – how to strategically source fashion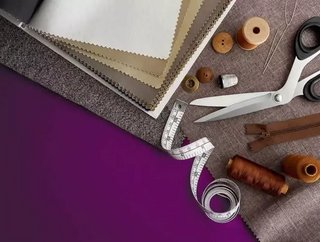 Hemant Gupta, CFO at Blackberrys, on how the Indian menswear brand has implemented a digital procurement solution through its partnership with Ivalua...
Hemant Gupta, CFO at Blackberrys, on how the Indian menswear brand has implemented a digital procurement solution through its partnership with Ivalua. 
Blackberrys (not to be confused with the mobile phone manufacturer) is among the top three domestic menswear brands in India (and the first to introduce off-the-peg suits) dealing with all departments of retail across pan-Indian multi-brand outlets, ecommerce and large format branded stores carrying its three ranges of menswear – Mainline, Urban and Casual. Blackberrys apparel was founded in 1991 in the bylanes of Chandni Chowk, New Delhi. Starting out in wholesale, before moving to retail, under the leadership of the Mohan brothers, Blackberrys offers a one stop shop for every man's wardrobe needs with 217 exclusive stores across 115 cities.
Blackberrys CFO Hemant Gupta explains to Supply Chain Digital that the company was eager to avoid resting on its laurels while exploring new ways of improving its procurement strategy. "We were keen to build on our offline activity, where we still value interpersonal skills, and develop our ability to do procurement negotiations online. We had a new structure and procurement team in place but we needed help with planning so we decided to get support from Ivalua," he recalls.
"By taking this process online we were able to achieve the centralisation of data, further develop our supplier database and receive reports from the system to help us properly monitor spend. For procurement it offers a fair and transparent process when selecting a particular vendor because everything is now online with e-sourcing. Before that, our offline model didn't give a 360-degree view when we were awarding contracts because costing is not the only factor – we are also looking at service agreements and quality control, as retail is a tricky business."
Gupta notes that once you are doing trade purchases it's mostly based on the quality parameters. He explains it's compulsory for Blackberrys internal stakeholders to select at least three vendors on the same quality parameters then they are good to go with cost negotiations. This means that when a good price has been agreed, the deal won't be rejected due to quality issues that ultimately could affect the end consumer and damage the brand's reputation.
The partnership with Ivalua grew from Blackberrys' collaboration with Consus, which were using the Ivalua platform to outsource the management of procurement functions. "Consus work in our office providing us with resources to manage our negotiations online, improve visibility, share various reports and manage the centralisation of data," reveals Gupta. "Over the past three years our discounting has increased by almost 25% which has helped drive a reduction in margins. As CFO I need to improve the bottom line of the company so we needed new partnerships like this to work on procurement of both trade purchases and non-trade purchases."
Blackberrys has had to focus on meeting the challenge of changing its operational mind set, moving away from some manual elements and keeping all stakeholders on the same page. "Cost-cutting is no longer the solution for sustainable profitability; the key to success is finding creative ways to optimise it," says Gupta. "Non-trade purchases, such as marketing spend to drive footfall into stores with the launch of each new season range, are traditionally handled offline. We've decided to challenge ourselves to reduce rates we pay for procurement because there's a historical trend to quality parameters and rates being set with certain suppliers for trade purchases. Previously there has been a complete monopoly of the vendor but because of the AI that the online system creates, suppliers realise there is competition which encourages more competitive pricing."
The company introduced Ivalua in 2016. Prior to this it was using only traditional manual sourcing methods with no visibility on spend or central database for maintaining contracts beyond their expiry. Allowing it to manage a dual structure of internal stakeholders and external vendors, Blackberrys has embraced automated processing, lowering risk and increasing efficiency while utilising hassle-free tracking (when issuing the PO to realise savings in the post sourcing process) and renewal of contracts for improved control and transparency.
SEE ALSO:
With annual spend of $100mn, Blackberrys introduced Ivalua in 2016 across six of its spend categories: New Store Projects, Packaging, Gifting & Events, Visual Merchandise, Contract Labour & IT Infra and Trade Purchases. "With a total annual historical spend of $9.8mn in 2016 and $19.5mn in 2017, after the introduction of Ivalua's solution, we achieved year on year savings of 14.3% in 2016 and 10.8% in 2017," confirms Gupta. "Now all our internal stakeholders can see the results, we are further driving collaboration to continue cost reductions and get better services from our procurement function, productivity and efficiency."
Gupta maintains the most important achievement in the process has been to bring the purchase of raw materials for apparel manufacture – fabric, interlining and buttons – and the quality parameters expected from historical vendors, into the online space: "With certain kinds of base articles, we need to ensure these are NOS (never out of stock) as we work towards our two seasons – autumn/winter and spring/summer. Whenever a customer visits a store, certain products, around 20-25% of our merchandise which features in the Mainline range, are always available in store. We have been able to identify certain vendors to deliver those base fabrics and trims to us so we can reduce down procurement costs from their historical higher levels."
Gupta believes solutions like Ivalua are at the forefront of a key industry trend, bridging the gap between procurement and sales functions. "If I have to keep stock at my warehouse for a future store delivery my procurement function needs to be aligned in such a way that ensures I won't have to hold it there for more than 10-15 days," he explains. "Longer than that means it is the increased consumption of working capital in the stock parameter which is going to give me the sale. That's the challenge Ivalua can help us tackle, to reduce costs by bringing procurement closer to sale."
Blackberrys operate on a production cycle of 120 days, so whatever it is planning for each season requires three to four months to build up that stock. "We work in different channels – wholesale, retail, ecommerce – so the customer demand also varies," says Gupta. "We need up to 60% of the merchandise in one go to launch a new season range and feature stock across all our stores – to manage that supply chain efficiently is key to avoid blocking our working capital and mitigate against increasing administration costs in warehouse management."
What advice would Gupta offer businesses contemplating a solution like Ivalua's? "Ivalua is moving fast but takes time according to the client's needs and legacy systems that may be in place. Their support and ability to change the dynamics within the software allows them to create positive change in your company very quickly. Before implementation, it's important to know if you're ERP system can communicate with any new approaches. It's a problem Ivalua is able to solve to allow for smooth tracking. Technology like this can improve set processes so you're not dependent on the individual who may leave your business and take their expertise with them."
The next step for Blackberrys with Ivalua is to expand its adoption of their solutions. "Currently we're using their tools for online negotiations. We have been tracking performance and this year are planning to introduce procurement to purchase order with Ivalua so we are able to achieve end to end tracking of what services have been awarded to our suppliers," reveals Gupta.
"When I look at my theoretical savings versus practical savings there is a gap of almost 30% – Ivalua can help with that when we make the transition from manual to system-based tracking of contracts which are awarded following online auctions with suppliers." He concludes: "The dynamics of the supply chain requirements for retail are changing on a daily basis so we're open to further enhancing our digital capability for strategic sourcing."