Crimson & Co on 'Generation Y's impact on your supply chain'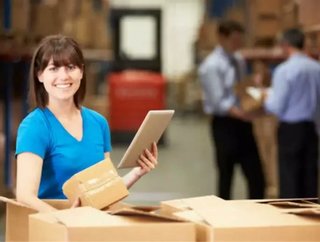 Written by Dave Alberts, Director of supply chain consultantsCrimson & Co The biggest headache for many supply chain leaders regardless of what sec...
Written by Dave Alberts, Director of supply chain consultants Crimson & Co
The biggest headache for many supply chain leaders regardless of what sector they are in, or what geographies they cover is finding good quality people, and this is especially true in emerging markets. Then, once you have found them there is the problem of trying to keep them which increasingly is about building trust and loyalty and not just by offering better remuneration and financial incentives – as somebody else will always be willing to pay more! 
Another challenge is that all the capability has traditionally been focused within manufacturing and production. Typically that's where the best people can be found, and often the rest of the supply chain, including the vital customer contact points like logistics have been outsourced.
Those of us working in supply chains are well aware of the need to have the right people in the right place doing the right things, but as a profession, we urgently need to fix the problem of the chronic shortage of talent – but where do we start? Well probably not by recruiting functional specialists with deep technical skills. We need to start by finding people with a strong grasp of the financial basics as every supply chain decision has a financial impact. Then combine this with good analytics and mathematics capabilities, as increasingly working in the supply chain is all about working with lots of data. And finally, top it off with good communication skills that enable you to shoot the breeze with senior and junior folk across the extended supply chain and globally.
The raw talent is definitely out there, it's just that the supply chain isn't very attractive to today's 'Generation Y' employees - employees that are characterised by:
Having good analytical skills and liking jobs that give them the opportunity to use these skills
Being very confident in their own ability  - so they expect a lot from employers in terms of job satisfaction (pay, location, independence)
Needing lots of attention such as feedback, ratings, action plans – for example they really benefit from mentoring    
Not being career focused – they expect a positive life/work balance, and move jobs regularly
The problem is that most of our supply chain roles tend to be the opposite of this, involving long and unsociable hours, not very glamorous locations, and only reasonable pay.  
So, unless the supply chain industry can become more attractive to 'Gen Y' employees, then the problem is likely to get worse. To create the leaders of the future, organisations need to not only attract the raw talent, they then must have the relevant processes to ensure development.