Covéa: Introducing procurement technology to people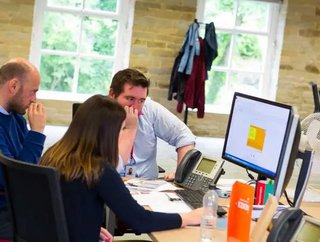 In an industry that is constantly focusing on the latest innovations and technologies to improve efficiency, Covéa considers its employees to be the fu...
In an industry that is constantly focusing on the latest innovations and technologies to improve efficiency, Covéa considers its employees to be the fundamental factor driving its operations.
Founded in 1999, the French insurance firm is based around three brands: Mutuelle d'assurance des artisans de France (MAAF), Mutuelle du Mans Assurance (MMA), and Garantie Mutuelle des Fonctionnaires (GMF). Along with its three main sectors, the company operates subsidiaries across its markets, including the UK, Luxembourg, Italy, and Spain. "We are one of the largest insurance companies in France. We insure around one in ten of the country's population, and employ more than 25,000 people worldwide, with 22,000 based in our domestic market," states Sylvie Noël, Chief Procurement Officer at Covéa Group.
As the company's CPO, Noël's position covers more than just finance: "Procurement is no longer just about earning money. I am focusing on procuring better for the company, to give added value to our stakeholders, and to ensure security is to the highest standard and accuracy. I want to give new ideas to our stakeholders." Targeting both direct and indirect procurement, Noël's operations are integral to the firm's everyday processes. For Covéa, direct procurement covers customer claims, where the procurement team works to professionalise and secure relationship with vendors. The firm's indirect procurement spans across four factors: Hardware and Software, Equipment, Business Solutions and Consultancy, as well as MICE (Meetings, Incentives, Conferences and Events).
Noël notes the importance of avoiding the "procurement black hole," which she defines as employees not receiving a thorough understanding of her department's operations. "Staff are often concerned they don't see what is going on with procurement. They have the impression they won't get a timeframe and won't see the process." As Chief Procurement Officer, Noël is therefore focused on creating visibility and transparency within the insurer's processes. In order to manage this issue, Covéa partnered with Ivalua, the smart solution provider. The California-based software company specialises in supplying a range of empowering platforms to procurement operations. The firm aims for its suites to improve flexibility, ease of adoption, and time-efficiency. "It's almost impossible to work without being digitalised. Ivalua provides Covéa with a fully digitised suite that covers everything from the import of the budget to the PO. All the information between stakeholders, legal, vendors is entirely sustained by the tool," Noël explains.
SEE ALSO:
For Covéa, the introduction of a new technological solution was integral to ensure the firm was achieving its goals. Ivalua's platform has been incorporated across all aspects of the team's operations, as well as aiding external business. "The solution helps sustain what we have decided internally. We use it with both stakeholders and vendors. There is not a single tender that leaves the company without having gone through the solution, and it can also be used with contracts and claims. Ivalua's solution provides a holistic view of our operations, which is great for internal and external processes. Now any person working with my team can precisely and at any moment see what stage of the procurement process they are in," she adds.
With the introduction this new platform, Noël has prioritised getting employees on board: "The most important thing is the change management. For any project, including procurement, the most important thing is to figure out is what added value can be provide for the people. Usually, when you are introducing changes there is some form of opposition. So, what we have to do is work with employees and show them what they can get out of the new introductions, what kind of added value they can receive. If you do not prove it, you fail. You have to concurrently provide the results in order to demonstrate the benefits, she says.
Despite how beneficial Ivalua's platform has been to her operations, Noël's feels it is important to emphasise that a solution can only successfully help with the correct structure. The CPO worked closely with her team to establish an appropriate strategy that would then be heightened with the introduction of a solution. "The tool is not a goal. The tool is only here to sustain the process we have previously decided. If you don't have the right process, a tool will not help. Prior to introducing a tool, you have to work internally with staff, who can help to find the appropriate process. Following this, when you have the right process, you need to find the right tool to sustain the process," Noël remarks.
The two companies' relationship will continue to grow, following their initial partnership in 2011. Covéa plans to challenge Ivalua; the insurer will request new additions and changes to the suite that it discovers overtime, helping the solution to evolve. Ivalua has contributed to the French firm's digital transformation journey, and Covéa will aid the development of the provider's products and will introduce new ideas to the market. "I want still to be able to challenge them, to be able to give new ideas for their road map and to be able to push new ideas," reveals Noël.
The solution was introduced to the company to ease operations and avoid the procurement "black hole." The company outside of Noël's team have been provided with a clearer understanding of its procurement operations, and the team itself has been trained with how to adopt the new technology. Nonetheless, Noël is keen to note that her ultimate priority is the people she works with, which is why Ivalua's suite was introduced in the first place. She feels that as important as it is for procurement to evolve and digitise, the ultimate key to success in the industry is its people.
"For me people are the key to everything. The human part of my job is very important. As we have said before, new technology is also important, but it could not be introduced without the team. Technology is nothing without the people that utilise it. The key is to involve and listen to employees, and provide them with the best opportunities that we can offer. We also have to be aware that everyone evolves at different speeds, because anyone is different, and we need to know individually who we are working with and what they can do," Noël concludes.