Corporate Renewable Procurement Opportunities in APAC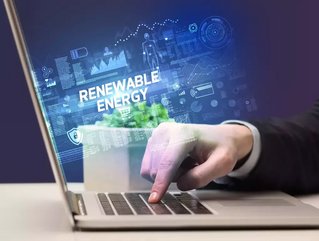 In the majority of Asia Pacific countries, corporate renewable procurement is in its infancy, but the outlook is now changing
As you likely already know, the Asia Pacific markets have been a little behind 'Western' markets on the drive for sustainability and slightly more 'eco-friendly' norms ─ primarily due to increasingly saturated competition for all-important, incredibly lucrative manufacturing contracts servicing the European and American markets. 
That said, the APAC markets have started to highlight the importance of corporate renewable procurement practices, with an outlook shift being clearly demonstrated through companies' widespread commitment to 100% renewables and significant emissions reduction pledges across the board. In fact, companies headquartered in Asia-Pacific now represent more than 40% of the RE100 members ─ a global corporate initiative made up of businesses that have committed to the use of 100% renewable electricity.  
In excess of 300 APAC companies have also pledged their commitment to the Science Based Targets initiative (SBTi), a partnership between CDP, the United Nations Global Compact, World Resources Institute (WRI), and the World Wide Fund for Nature (WWF), which uses data science to show companies how much and how quickly they need to reduce their greenhouse gas (GHG) emissions to prevent the worst effects of climate change. 
Diverse Regional Factors Drive Change 
Holistically speaking, the outlook for sustainable norms across the APAC markets is, versus historical norms, looking pretty peachy. Governments are starting to get on board with the shifting narrative and, in an effort to assist corporations in cutting emissions, have begun the process of lifting certain regulatory barriers that previously hindered organisations from achieving more sustainable norms. With the governmental change, it's expected that more corporate renewable procurement strategies will emerge as an attractive tool for both developers and consumers, as the world prepares to transition to low-carbon business operations for the sake of a greener, sustainable future.
Key drivers for corporate renewable procurement in the APAC region include a widespread policy push for not only increased renewable share by governments but also for the regulatory boundaries in the way of sourcing renewable electricity from suppliers being reduced. As an example, take a look at South Korea… The electricity market was a monopoly, orchestrated by state-owned enterprise, Korea Electric Power Corporation (KEPCO), and it is now going to allow consumers to purchase their electricity directly from renewable energy suppliers, starting some time during 2021.
That's an excellent example, but it has to be said that each market in the Asia Pacific region is unique ─ and so too are the driving factors shaping corporate renewable procurement in each. For instance, South Korean, Taiwanese, and Vietnamese consumers will very likely pay higher clean electricity costs than the actual retail tariff purely because regulations keep tariffs exceedingly low. In contrast, Indian consumers pay one of the lowest clean electricity bills compared to retail tariffs in the region—promising large payoffs for companies who can capitalise on the demand. 
Emerging Renewable Economies 
Other countries are taking note. In mainland China, South Korea, Taiwan, and Vietnam, utility companies maintain a stronghold over the power supply, which casts a pall over corporate procurement. Yet multinational companies such as Apple, Google, and BMW—all of which have set aggressive sustainability goals—power their economies. 
Currently, Australia and India control 90% of the corporate renewable procurement field, though mainland China, Japan, Taiwan, and South Korea are entering the melee. Despite differing market structures and funding options, these nations usually go the route of a direct or virtual PPA (power purchase agreement); in the future, diverse, innovative market options may emerge. 
But while opportunity lies on the horizon, each APAC nation will first face unique and difficult challenges. In India, companies combat uncertainty over new regulations; in Australia, electricity consumers struggle to choose between countless options; in emerging markets, such as China, Japan, and South Korea, corporations navigate low on-grid electricity tariffs compared to high procurement prices. If, and only if companies overcome these challenges, APAC could lead the way to a low-carbon future.