Comment: What the Carillion crisis teaches us about effective supplier management
By Alex Saric, Chief Marketing Officer, Ivalua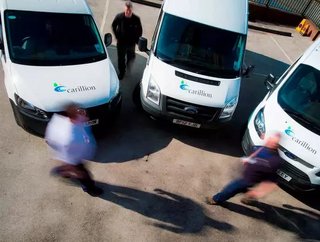 The collapse of Carillion at the beginning of 2018 sent shock waves through its supply chain and the wider construction industry. Not only have jobs bee...
The collapse of Carillion at the beginning of 2018 sent shock waves through its supply chain and the wider construction industry. Not only have jobs been lost, but suppliers to Carillion are now at risk of closing shop as well, with contracts like the construction of HS2 likely to change hands.
One detail that has been repeated in the press is that, despite the risks highlighted by repeated profit warnings, the UK public sector still awarded big money contracts to Carillion. This includes a £12m school building contract, awarded three days after Carillion's third profit warning.
The collapse of Carillion is a sad end for a UK construction giant – but it raises a serious lesson for organisations that have close working relationships with key partners; the importance of effective supplier management.
Give structure to evaluation beyond cost reduction
Effective supplier management is about the holistic evaluation of suppliers. This process should seek to evaluate and manage suppliers on a number of factors and shouldn't focus solely on cost reduction. Of course, cost reduction is important, but it should not be the only way in which organisations evaluate strategic suppliers.
Solely focusing on cost reduction when managing suppliers is a risky gamble. The pressure to reduce expenditure can bring the risk of weakening strategic suppliers financially, by eroding margins in contracts. For example, if a supplier is operating on a tight margin on an infrastructure job because they undercut rivals on cost, suppliers could quickly find the savings disappearing once they find critical faults that need correcting.
Similarly, suppliers bidding the lowest price may be those with insufficient experience to properly scope effort, resulting in cost overruns and delays. A cost–focused approach is also detrimental to relationships with suppliers and the quality of work and goods organisations receive. If price is the only thing ever discussed, it's not possible to talk about how to innovate and collaborate on contracts.
Organisations both in the public and private sector should put in place a structured supplier performance process, to analyse strategic suppliers on more than just a cost basis. This process empowers the purchaser to become a partner manager, rather than a price negotiator – with the goal being to help strategic suppliers improve operational performance, control risk and reduce costs sustainably, instead of being pressured into reductions. Responsible, innovative suppliers should be encouraged and rewarded.
SEE ALSO:
Data-driven supplier performance
Technology is key to delivering this in-depth evaluation of strategic supplier performance. But to get smart, organisations need to draw on data within and external to the business to create a barometer of strategic supplier performance.
To start with, organisations should source information on the supplier's operational performance, looking at issues like compliance with the terms of the contract, service quality, deadline management and supply shortages. Organisations should also collect information and feedback on supplier risk from in-house and external data providers, covering issues like financial health and sustainable development. Such a process would have flagged the risks involved with Carillion.
There is also more intangible data that needs to be collected from internal stakeholders that is relevant to evaluation. This includes feedback on the status of the supplier relationship, team competence, responsiveness in a crisis and the capacity to innovate. Important instances that influence these criteria should be noted and taken up with suppliers to make improvements.
Excellent supplier practises should also be recorded, to see if these can be extended to other areas of the working relationship. Simple, flexible survey capabilities make this process scalable as well as auditable, and help integrate such factors into a 360-degree view of supplier performance and risk.
Suppliers should be asked to provide a breakdown of their selling price according to margins and various components, like raw materials, workforce costs and R&D. This makes it easier to focus on areas in which improvements and adjustments could be made. This collaboration can create more sustainable cost savings, rather than pressuring strategic supplier to cut the price.
Smarter evaluation leads to smarter conversations
A smarter approach to evaluation allows organisations to crunch data to analyse strategic suppliers and assess performance over time. It gives organisations a benchmark to measure against other strategic suppliers, analyse the impact of identified supplier risk and identify areas for improvement. This gives a baseline to analyse discrepancies between targets and performances. Seemingly minor details in technology options, such as whether there is a truly unified supplier record across all processes and modules, make a big difference with regards to the ability to have a holistic view of suppliers. Don't overlook such details when evaluating technology.
Bringing together this data gives organisations a deeper understanding of their key suppliers and the market they operate in. Organisations can now collaborate with strategic suppliers to create productivity gains and become more competitive and innovative, which can help cut costs.
Taking a holistic approach to supplier management beyond cost reduction decreases the chances that organisations will be hit by a Carillion-sized crisis. It also takes relationships to a more collaborative level, which improves the chances of sustainable cost reductions driven by smarter conversations.