Comment: Five benefits that make eProcurement an investment asset
By Daniel Ball, director, Wax Digital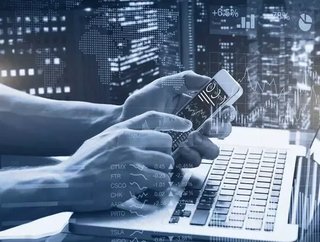 eProcurement software delivers many benefits to organisations looking to automate their manual procurement processes, better control organisational-wide...
eProcurement software delivers many benefits to organisations looking to automate their manual procurement processes, better control organisational-wide spend or improve supplier management.
We recently surveyed 200 procurement professionals to understand how eProcurement is benefiting their organisations. The results were illuminating and showed that it's not just the procurement team that stands to benefit from digital procurement processes, but the wider business too. Here are the top five benefits our survey respondents told us were making a significant impact on their organisations:
1.       Eliminating slow and laborious manual processes
Widely considered 'the bane' of the finance team's life, the manual processing of supplier invoices is an extremely time-consuming and error prone process. Missing PO or VAT numbers, incorrect financial values and non-matching line items are frequent occurrences, and manually entering data and rectifying any issues can significantly slow down the processing and payment of these invoices. 44% of our respondents are using eProcurement to automate these tasks and eliminate manual data entry from this process.
2.       Sourcing new suppliers
Saving time and reducing risk by using eSourcing to find new suppliers, was also considered a benefit of eProcurement for 43% of our survey respondents.
Offering both online tendering and auction capabilities, eSourcing helps drive best value and optimises strategic sourcing outcomes. This electronic process helps remove paper, process time and manual overheads from supplier negotiations. Risk is reduced as only suppliers who meet criteria specified at the start of the process are able to tender for work.
SEE ALSO:
3.       Sourcing strategy improvements
40% of our survey respondents looked to eProcurement to gain a better insight into what the organisation is spending to help improve their sourcing strategies. This clear view on what is being spent, by who and why is key to helping the procurement team better understand the organisation's current and future sourcing requirements. It can also help to identify future sourcing opportunities and savings in the future.
 4.       Faster order to delivery timescales
Speeding up order to delivery timescales by automating requisition approvals is a key eProcurement benefit for 40% of our respondents. Enabling fast online approvals, eProcurement software gives both users and approvers instant access with no downtime waiting for approvals, or paper trails to manage and file away.
5.       Spend visibility
Getting a grip on what is being spent across the organisation to enable more accurate budget and cash flow management is also a key benefit of eProcurement for 40% of our respondents. Spend visibility isn't easy, especially for those organisations with complex, indirect spend categories. However, eProcurement enables spend across the business to be tracked and monitored and be available in real-time at the touch of a button. As a result, organisations can better control costs and cash flow, identify areas for cost savings and enable more accurate budgeting.
Our research shows that procurement professionals clearly have differing priorities when it comes to eProcurement software. For some, cost savings and cost control are key priorities, while for others, making improvements to the way they source suppliers or eliminating manual data processes is more important. Whatever the end goal, individual eProcurement modules can help purchasing teams meet their challenges, while those taking advantage of the full suite of tools can benefit from the wider business benefits the technology enables.