Comment: European Single Procurement Document – what is it and why should you care?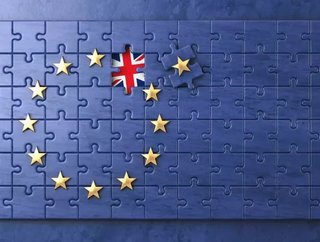 Tendering for a public sector contract can be a daunting task for any organisation, whether it's a large corporate or an SME, the process is often tho...
Tendering for a public sector contract can be a daunting task for any organisation, whether it's a large corporate or an SME, the process is often thought to be complex and time consuming and can slow down the supply chain if not followed correctly.
By October 2018 all public sector purchasing bodies in the UK must ensure all of their procurement is done electronically. In line with this change we have also seen the electronic version of the European Single Procurement Document (eESPD) come into use, which became mandatory in April 2018. This was designed not only to help improve procurement processes, but also to support a more competitive and fair market place across EU member states.
Although the electronic version of ESPD has been in place for the past couple of months (and the paper based version for a couple of years), the constituent countries of the UK have not adopted ESPD in the same way. The focus on standardising the process across all European countries hasn't quite come to fruition, but the pre-qualification process has still been improved.
As a result, it's really important for suppliers to understand the ESPD/Selection Questionnaire process that is being used by the buyer and to understand what ESPD is and why it can help improve efficiencies in procurement if adopted by everyone: 
What is the ESPD?
The European Single Procurement Document (ESPD) is a standard selection form created by the European Commission

The ESPD response is part of a supplier's application to supply goods, works or services to a buyer

It should be used by all EU member states across all of the public authorities within them

It has been introduced to replace the need for suppliers to provide up front evidence that they are a suitable contractor for the job

It contains a number of standard selection and qualification questions that cannot be altered ensuring consistency across all tender applications 
Why has the ESPD been created?
To make the process of tendering easier – especially for SME organisations as it ensures that they are treated the same as larger companies 

To remove the 'burden of proof' – it replaces the requirement for suppliers to provide up-front evidence or certificates by allowing them to self-declare 

To encourage cross-country tendering along with ECertis (a document mapping tool to help with cross border procurement)
What questions are in the ESPD?
Within a contract notice buyers explain their exclusion and selection criteria with questions coming under those two categories

Selection criteria includes: information on enrolment in a relevant professional register, professional risk indemnity insurance, supply chain management and general yearly turnover

Exclusion criteria includes: information on participation in criminal organisations, corruption, fraud, non-payment of taxes and breaching environmental law
What are the positives of using the ESPD?
It can be reused by public buyers and business and involved less form filling which means more time spent on your business

Easier to compete for European tenders as they can be intelligently linked with national databases as well as between different ESPD services

Previously long-drawn-out requirements have been removed
Despite tightening budgets, public sector spending is expected to reach £814 billion this year providing huge opportunities for both large and small firms as buyers continue to look to the private sector to help improve efficiencies.
Whether you provide a niche service or product, or operate across a number of different industries, a move into the public sector provides an opportunity to protect profit margins and continue to grow when private investment may be limited.  Failing to understand the ESPD, which should help to streamline the process, limits these opportunities and a firm's ability to compete in the public sector marketplace.
Penny Godfrey is General Manager at Proactis, overseeing specialist procurement services including myTenders, Tenders Direct and ESPD.eu. For more information and guidance on how ESPD could impact your public sector tendering, get in touch with the team.