Comment: Beyond bottom line - how supply chains can leverage technology to improve lives
By Marcell Vollmer, Chief Digital Officer, SAP Ari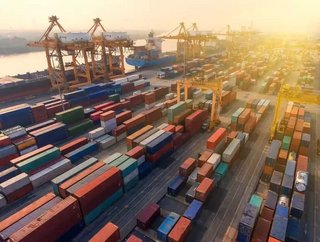 Technology has infiltrated and transformed every aspect of our day-to-day lives – including how we work. Artificial intelligence and machine learning...
Technology has infiltrated and transformed every aspect of our day-to-day lives – including how we work. Artificial intelligence and machine learning, along with the Internet of Things (IoT) and business networks, are creating real opportunities for us to become more efficient and strategic and engage in smarter decision making that can move our organisations forward. And supply chain professionals are in a unique position to lead this transformation – and take it to the next level. Beyond just saving money, procurement can, thanks to technology, deliver fresh insights into the inner-workings of complex supply chains that beyond saving money, can help their companies to make a difference.  
Stamping out Slavery with Machine Learning and Artificial Intelligence
Supply chain risk is often viewed through the traditional lens of equipment failure, shipment delays and supply shortages. However, supply risk goes much deeper than this.
Slavery was abolished on paper centuries ago, but it's still happening across the globe – and it starts in supply chains. According to the International Labour Organization, there are more than 30mn forced laborers around the world today in nearly every industry. From migrant workers being held captive in commercial fishing piers, to child laborers being exploited in the cocoa and coffee industries across Latin America and Africa – slavery is very much still exists.
Unethical supply chains are a global, modern-day problem – and require a modern-day solution to solve. Enter machine learning. Machines have an incredible ability to consume and analyse massive amounts of data with extreme speed and precision.
Machines, for instance, can analyse billions of financial transactions alongside historical and real-time purchasing data – gaining insights from hundreds of global government, business, and other data sources. Technology can be leveraged to uncover the materials, regions, and suppliers that are most likely to have forced labour, or be at risk of it that humans simply can't process fast enough. They can also map the bill of materials of products and services right down to their raw materials. This information can be cross-referenced with hotspots where there is a high propensity for the use of forced and child labor which companies can use to determine their risk, and then do something about it.
Driving Safer Supply Chains with IoT
Over 100,000 manufacturing workers suffer a job-related injury each year. Leveraging connected machines and predictive analytics to monitor equipment and drive new standards for safety, companies can drastically reduce the amount of engine and equipment-related injuries and casualties within supply chains and ultimately, save lives.
Trains, ships and planes, for instance, can be equipped with sensors that run real-time diagnostics to determine when maintenance may be needed – and automatically order parts so that they can be installed before breakdowns occur. These same sensors can also monitor speed and driver, captain and pilot behavior to prevent accidents before they happen.
Procuring with Purpose through Business Networks
Research shows that today's consumers lean toward brands that have a higher purpose. If given a choice, most will purchase a brand with a cause over one without. But social causes aren't limited to consumer companies. Businesses across all industries are beginning to pursue them. And in many cases, procurement is leading the charge.
One of the most effective ways to stamp out things like slavery, poverty and inequality is through transparent markets like the ones that can be created through business networks. Collectively, the Global 2000 spend $12trn on goods and services annually. And by tying their purchases to purposes, these companies can ensure they provide fair labor practices across their supply chain. They can also make opportunities available to minority and women-owned businesses. They can additionally ensure that no slave labor is being used to make their products. In other words, they can do good and do well.
Changing the Game
Technology has given procurement a new face. No longer a manual, back-office task, the function today is digital, efficient and strategic. Paper processes are all but dead. Additionally, companies are running faster, simpler and smarter than ever. However, the time has come for procurement to do more. Digitisation has given the profession the tools to go beyond streamlining processes and saving money, and take on some of the most pressing global issues of our time and impact lives. Now is the time to use them.