Coming Supply Chain Events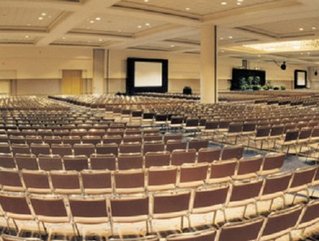 Click here to read this article in the magazine edition!
Click here to read this article in the magazine edition!
Australasian Shared Services & Outsourcing Week
April 16-19, 2012; Melbourne Conference & Exhibition Centre
As discussions on shared services and outsourcing continue to permeate board room agendas across the region, SSO Week 2012 is gearing up to take you on a journey of true business partnering, optimized workforce solutions, holistic risk management, in depth data insights, regional economic stimulation and next generation engagement.
Website: http://www.sharedservicesweek.com.au/Event.aspx?id=570294
SCOPE Spring

April 22-24, 2012; Hyatt Regency O'Hare, Chicago
Join over 500 of the industry's most influential executives for two days of educational sessions, solution research and peer networking at the Supply Chain Operations Private Exposition in Chicago. With its strongest educational program to date, representation from the industry's top solution providers and new offsite networking function at Wrigley Field, this is an event you do not want to miss!
Website: http://www.scopeeast.com/
CSCMP Europe 2012
April 23-25, 2012; Hilton Frankfurt Airport, Germany
Discover groundbreaking solutions that will enhance your supply chain and the impact it has on your customers' operations and performance at the Council of Supply Chain Management Professional's Europe 2012 Conference. Global supply chain thought leaders will discuss the vital and dynamic processes you need to master to successfully compete in today's marketplace, including performance measurement, collaboration, and risk management.
Website: http://cscmp.org/events/europe-conference/index.asp
JDA Focus 2012
April 29-May 2, 2012; Aria Resort & Casino, Las Vegas
JDA's annual global conference, FOCUS 2012, is the place to be for supply chain professionals who want to network, share best practices and hear how industry leaders are achieving supply chain, merchandising and pricing excellence. Whether you're looking for ways to improve your business process planning, drive cost efficiencies or maximize ROI for the supply chain solutions you currently have, FOCUS 2012 delivers unparalleled supply chain expertise.
Website: http://www.jda.com/focus/