CombineNet's 2011 procurement services break records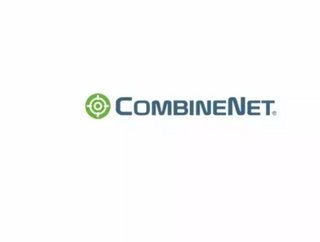 CombineNet, Inc., one of the worlds leading providers of e-sourcing technology , announced numbers today that very much back up that claim. In 2011, th...
CombineNet, Inc., one of the world's leading providers of e-sourcing technology , announced numbers today that very much back up that claim.
In 2011, the company saw very strong results in revenue growth, sourcing software usage, customer expansion and retention, staff development, and industry recognitions. CombineNet reported growth of 71 percent in active customers in 2011 over 2010, which is a record-breaking figure for the company, and now supports its largest customer base ever.
Last year also was record-breaking for CombineNet in terms of revenue, the company said, though numbers were not disclosed.
"Rapid adoption in 2011 of our self-service e-sourcing product solution, CombineNet ASAP, across an even wider range of spend types, confirms the value we offer to a diverse set of companies and industries," CombineNet's Chief Executive Officer Rich Wilson commented. "We are poised to further accelerate our growth in 2012 as we continue to lead the industry in product innovation, which translates to an unmatched and swift return on investment."
AN INTRODUCTION TO COMBINENET ASAP
CombineNet's President and Chief Financial Officer, David Zynn, echoed those sentiments.
"2011 proved to be an excellent growth year for our company, following our strategic shift in late 2010 to invest in product-led solution delivery so that sourcing teams can easily and rapidly execute online sourcing events," he said. "Despite some turbulent global economic conditions, we feel our success is due in large part to our solution's ability to clearly identify previously untapped savings and supply chain innovation opportunities and deliver immediate ROI to our customers."
Additional key highlights from 2011 include:
Over 70 percent growth in hands-on users of the company's Software-as-a-Service (SaaS)-based e-sourcing product, CombineNet ASAP, from 2010 to 2011.
More than 250 percent growth in e-sourcing events supported in CombineNet ASAP from 2010 to 2011, including utilization in new spend areas such as media buying, corporate services, facilities development, and certain raw materials.
Addition of customers in new vertical sectors, including Quick Service Restaurants, Pharmaceuticals and Energy.
A customer retention rate of over 95 percent.
Employment growth of 20 percent across product development, sales, and customer support departments, including the addition of a new chief technology officer, Steve Brooke, formerly of Procuri.
Two major CombineNet ASAP product release updates, which delivered a new Expressive Feedback feature and sourcing event Dashboards to users, among other enhancements.
SEE OTHER TOP PROCUREMENT STORIES IN THE SUPPLY CHAIN DIGITAL CONTENT NETWORK
CombineNet introduces sourcing health check
January's issue of Supply Chain Digital is here!
The formation of a formal Customer Advisory Board, anchored by Global 1000 companies.
Receipt of numerous industry and professional awards, including: Food Logistics 100; Supply & Demand Chain Executive Pros to Know for three staff members; Supply & Demand Chain Executive 100; Inbound Logistics' Top 100 Logistics IT Company; SupplyChainGreat 100 Great Supply Chain Partners; and the American Marketing Association Pittsburgh chapter's Technology Marketer of the Year.
Procurement will continue to be a huge focus in 2012 as supply chain managers are asked to find ways to save money in the logistics process as a whole. In that sense, this year could be a banner year for CombineNet, and other cloud-based procurement and purchasing service providers.