Collaborative working is a key driver towards procurement success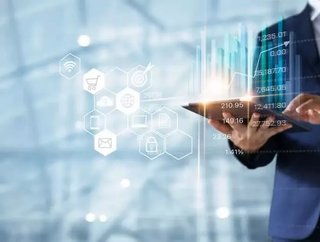 When it comes to procurement; collaborative working should be happening much more regularly. Overall, public sector procurement is particularly buoyant...
When it comes to procurement; collaborative working should be happening much more regularly.
Overall, public sector procurement is particularly buoyant; NHS budgets are increasing, the pan-government digital transformation programme is keeping IT spending high, and capital projects like HS2, Thames Tideway and Heathrow expansion are keeping public sector construction activity healthy.
You could say for the public sector, works a plenty. The Brexit cloud continues to hover and while uncertainty is undoubtedly hampering public procurement with some contracts extended and projects delayed, investment is strong and there is plenty of work to be had.
The way businesses secure the work has however changed substantially over the course of the last decade. With a requirement for businesses, more than ever before, to adapt and be fleet of foot to ensure a fruitful pipeline of activity to encourage growth, notwithstanding budget and contract constraints, now should be the time that businesses work together to reap mutually beneficial rewards.
This is especially prevalent for suppliers; missing out on a framework can be a killer, or at least a huge missed opportunity.  New processes and emerging technology are other considerations; Blockchain has the potential to change the mechanics of supply chain transactions and AI will have an impact on e-commerce in general.
Partnering with other operators with complementary services on an ad-hoc or formal basis can provide companies with the capabilities they need to have a better chance at success, without the overheads of additional in-house provision. When suppliers partner to submit joint bids or form formal consortia, it can help SMEs punch well above their weight and access contracts that would otherwise be too large or broad in scope.
The same can be said for buyers; by teaming up with more than one organisation to publish a contract together, there are economies of scale to be had. Having a good working relationship and the same outlook on what you want to achieve is essential.
SEE ALSO:
Framework agreements and dynamic purchasing systems have facilitated and catalysed collaborative procurement in recent years, but these models have not fully replaced "standalone" procurements. The direction of travel, however, suggests that more and more public procurement will be conducted under multi-buyer frameworks / DPS in the future. The G-Cloud 11 framework that Proactis is on is a perfect example: open for use by the whole UK public sector and now one of the main routes used by buyers to procure the listed services.
The NHS in particular is moving to maximise collaborative procurement via a new central purchasing body, as outlined in their Long Term Plan.
It's this centralisation of effort which will help to reduce administration for all buyers involved, resulting in cost savings and value for money which of course is a key imperative of publicly funded purchasing.
Multi-buyer frameworks and DPS give suppliers a huge opportunity to access workstreams from a variety of purchasing organisations rather than just one, and successfully gaining a place on one can theoretically result in securing multiple contracts over the duration of the arrangement. If suppliers only have to prove their eligibility to bid once, any "call off" competitions under the arrangement are streamlined and thereby offer the same admin savings as buyers benefit from.
The golden key for suppliers is therefore not to miss the window of opportunity to get onboard with a framework. What's better is that suppliers can gain a place on a DPS throughout its duration. We've actually seen an overall drop in the number of contract notices being published year-on-year*, which is at least partially due to so many being compartmentalised under frameworks and DPS, not a decrease in procurement activity. Indeed, according to a recent report by the Institute for Government, total public spending on procurement has been on a steady upward trend in recent years, with the total value of government contracts in 2017/18 amounting to £248 billion.
Collaboration helps to ease the burden on organisations who are already dealing with a myriad of elements when it comes to either procuring or pitching for work. The great thing is that companies across the country are already pooling their efforts and this trend is also accelerating due to wider government policy in terms of digital transformation: frontline services and back office processes are being rationalised more and more and the procurement function is a major element of this.
Working more collaboratively is a significant and ongoing evolution of the direction of travel for public procurement but there's still a huge amount of untapped opportunities. It's a consideration worth giving thought to the next time a tender comes along.
By Debbie Mackenzie, General Manager of Proactis.