China Shipping to purchase up to 20 new VLCCs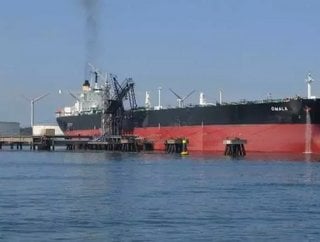 Follow @WDMEllaCopeland State owned distribution company China Shipping is planning to order 20 'supertankers for a new joint venture which aims...
State owned distribution company China Shipping is planning to order 20 'supertankers' for a new joint venture which aims to give Beijing more control over its energy supply chain.
China, second largest consumer of crude oil in the world, imports more than 5 million barrels per day, according to stats from last year. In the new initiative, Beijing wants to use its own vessels to move over half of these imports by the end of 2015.
SEE RECENT STORIES FROM THE WDM CONTENT NETWORK:
 Chinese demand for new ships would provide much needed businesses to the domestic shipbuilding market, as hundreds of small and medium sized shipyards are on the brink of bankruptcy due to a decline in foreign orders. Despite this positive factor, however, it is likely that new ships will add to a vessel glut in the struggling freight market, which is struggling with oversupply and dwindling clients.
China plans to order 10 VLCCs (very large crude carriers), with plans to buy ten more is the market conditions allow, Xu Lirong, President of China Shipping, told Reuters.
The largest type of tanker in the global fleet, VLCCs, would act as China Shipping's contribution to a newly established, independent company, which would include ships from COSCO (China Ocean Shipping Company), China Merchants Energy Shipping Co. Ltd and Nanjing Tanker Corp.
"This is a strategy promoted by the country," Xu said. "The aim is to secure good supply, stabilise costs, form long-term cooperation and create a win-win situation. The VLCC pool is a very mature idea in the international market."
Details of the joint venture have yet to be finalised, which, according to Reuters, could see a total of 50 new VLCCs, with COSCO's shipping unit (Dalian Ocean Shipping Company) contributing a further 20 tankers and other firms in the venture contributing 10 vessels.