Celestica Healthtech on medical manufacturers and RoHS planning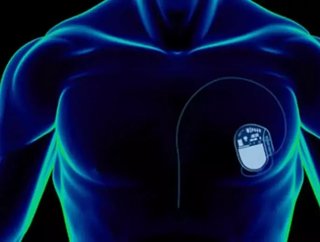 Written bySimin Bagheri (pictured, right), M.A.Sc., P.Eng. the Customer Engagement Lead for the Engineering Services division at Celestica Healthtech...
Written by Simin Bagheri (pictured, right), M.A.Sc., P.Eng. the Customer Engagement Lead for the Engineering Services division at Celestica Healthtech
The Restriction of Hazardous Substances (RoHS) directive, which aims to eliminate a number of hazardous substances from electrical and electronic equipment, came into effect for consumer device manufacturers in Europe back in 2006.
Now, the legislation is ready to come into play for medical device manufacturers.
By July 2014, any medical device manufacturer looking to sell their products in Europe will have to chain their supply chain processes and comply with RoHS. Similar legislation is on the way in other regions, including North America.
With less than a year left to comply with the law, engineers and operations managers need to assess their organization's RoHS readiness. In addition, senior management needs to demonstrate their commitment to the new regulations and help their teams move the transition plan along smoothly.
The silver lining for medical device OEMs are the many lessons and best practices learned from the consumer electronics industry.
To take advantage of the regulatory work that was already done by consumer electronics OEMs, medical device manufacturers should strongly consider partnering with a solution provider that has demonstrated experience and expertise in RoHS implementation at the global level. The sooner medical device manufacturers start redesigning their products and planning their go-to-market strategy, the more time they will have to perform all of their required testing and evaluations before the July 2014 deadline.
Getting the supply chain ready
Medical device OEMs will not only need to understand their supply chain in a post-RoHS world, but also how to provide evidence of RoHS compliance for every component and part they use. This key lesson learned from the consumer electronics world, is often overlooked by companies in their initial RoHS compliance planning.
Medical device manufacturers should also note that non-electronic peripheral items such as SKU numbering and packaging systems can be considered as part of an electronic device, which could impact compliance. For example, leather cases containing residues of RoHS-regulated chemicals could lead to regulatory non-compliance for a product.
An oversight in this area by a medical device OEM could result in serious financial losses, due to product inventory seizures and fines.
This type of financial loss occurred while some electronics OEMs were working toward their RoHS compliance goals. The Netherlands, which had a regulation banning cadmium in place by 1999, seized millions of gaming consoles and accessories worth millions due to cadmium found in some of the cables.
Medical device OEMs can avoid this situation through a comprehensive supply chain verification exercise that addresses all aspects of the product and its packaging, not just the electronic materials. The enclosures, connectors, interconnects, accessories and mechanical support devices all require serious attention in medical products. The same due diligence must be exercised when dealing with component suppliers – particularly those who have not yet been affected by RoHS.
After the product materials have changed
During their RoHS preparation, consumer electronics manufacturers quickly learned that changing to lead-free component terminations —as well as interconnect solders—had a significant effect on the product's long-term reliability. These material changes led to greater brittleness of the resultant interconnect and an overall more fragile product.
To solve this challenge, consumer device manufacturers moved to implementation of modified solder formulations, ultimately resulting in improved reliability.
Celestica has found that one major benefit of RoHS on manufacturing was the improved electrical performance characteristics of some of the RoHS compliant printed wiring board laminate materials, as compared to their precursors designed for lower temperature processing using leaded solders. 
The key for medical device OEMs is to start the conversion process as early as possible in order to prevent stockpiles of non-compliant inventory, which would be deemed unusable after July 2014. Look for a partner with global presence and expertise in RoHS compliance practices that can help start the process and ensure medical device manufacturers can perform the required testing and evaluations well before the RoHS deadline.