Capgemini launches new AutomotiveConnect Service for Suppliers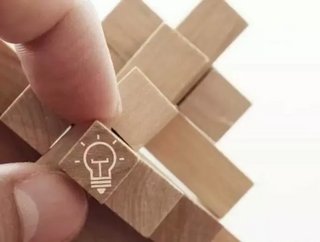 Capgemini, one of the world's foremost providers of consulting, technology and outsourcing services, has announced the launch of AutomotiveConnect f...
Capgemini, one of the world's foremost providers of consulting, technology and outsourcing services, has announced the launch of AutomotiveConnect for Suppliers. The new holistic service is designed to help Tier 1 suppliers in the car manufacturing industry to adopt global processes for industrialisation, encourage innovation and enable a better use of data to improve profitability.
RELATED: Capgemini completes $4 billion acquisition of US-based IGATE Corporation
Capgemini's AutomotiveConnect for Suppliers, leverages its broad consulting and deep technology expertise with focused services in three specific areas:
• Industrialisation and Agility - helps suppliers to implement global processes at manufacturing plants, engineering centres, and sales offices, responding to the urgent need for standardisation. It will also help generate efficiencies without sacrificing local requirements or the speed necessary to meet the requirements of Original Equipment Manufacturers (OEMs).
• Innovation and Change - supports the adoption of new business models and technology innovations to enable the development of new products brought to market at speed and cost-efficiently. These services help suppliers design and transition to new processes that take a new idea from concept to sale as fast as possible and ensure innovation has a direct positive impact on the bottom line.
• Insights and Action - helps suppliers to secure a real advantages from an exponentially growing pool of data, generated by internal manufacturing operations and potentially every connected car part that regularly transmits data. Collecting, evaluating and analysing this vast amount of real-time data and turning it into insights empowers suppliers to achieve new levels of performance and develop new products and services.
Jeff Augustin, CIO of Johnson Controls, a global multi-industrial company said: "We chose Capgemini as our systems integrator because of their knowledge of business processes, culture, robust project management and global expertise and experience. Capgemini continues to be a strategic partner for us at Johnson Controls as we value the fact that they work with us as a 'badgeless' organisation, operating with us as partners rather than vendors."
RELATED: Capgemini receives Cisco Supplier Quality Award for delivery excellence
Kai Grambow, Global Head of Automotive, Capgemini said: "The automotive industry is being fundamentally remodelled by exciting but also highly volatile change. Tier 1s find themselves at a crossroads and are looking to step up as true partners with car manufacturers in shaping the future of the car and automotive services. To be in a position to establish market leadership, Tier 1 suppliers must prepare for a challenging balancing act between the opposing demands of cost efficiency and innovation experimentation that involves iterative development and rapid deployment."
Capgemini's AutomotiveConnect for Suppliers is an extension of its AutomotiveConnect for OEMs, which was launched in January 2015 to support car manufacturers. Both offerings will be serviced by the company's Automotive Insights Laboratory, where a specialised team of consultants, analysts and data scientists collate and dissect data in real-time to provide customer insights and predict future consumer behaviour.
Supply Chain Digital's February Issue is now live.
Follow @SupplyChainD and @MrNLon on Twitter.

Supply Chain Digital is also on Facebook.