Buying teams cost retail sector £1.3bn in lost profits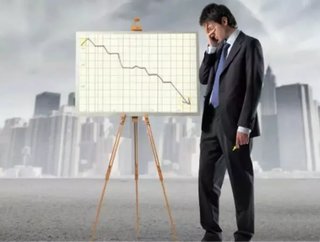 International management consultancy Invertohas released the results of research with 150 directors of UK retailers The research found that: Retailer...
International management consultancy Inverto has released the results of research with 150 directors of UK retailers 
The research found that:
Retailers could increase their profits by 4.8 percent (£1.3 billion across the industry) by better buying 
When asked the single most important trend that would affect the procurement function over the next five-10 years, 19 percent of respondents said inflation / currency fluctuation in the Far East leading to higher output cost 
Most retailers seem to be a bit deluded about how good a team they have and that they are all getting better terms than their competitors 
Risk factors around supply chain dominate buying trends over next 10 years
 A survey of 150 directors of UK retailers* reveals profits could be increased by £1.3 billion** across the retail industry through better buying.
Hard-pressed retailers said that a 'perfect' buying team could improve margins by almost five per cent.
 "Retailers need to stop and think," said Richard McIntosh, UK Managing Director of Inverto, an international management consultancy specialising in procurement and supply chain management.
 "In the current economic climate, growing top-line sales is hard. For a typical retailer, a one per cent saving in costs provides the equivalent EBIT impact of a 12 percent increase in sales, so the way they buy deserves attention.
 "The problem is retailers need to honestly assess the performance of their buying teams before they're able to access these significant benefits. Ninety per cent rate their buying team as better than average – they can't all be. Seventy per cent believe they're getting better terms than their competitors - this also cannot be true. Retailers are deluding themselves."
 Dominating the concerns for retailers were issues around the supply chain. Almost a quarter said increasing the range of suppliers would improve the performance of procurement. While the top four trends affecting procurement over the next 10 years included inflation/currency fluctuation, traceability of sourcing through the supply chain, environmental issues and the identification of new suppliers.
 "Increasing profits through procurement is a necessity over the next few years but it's getting harder with suppliers already squeezed and low-cost sourcing prevalent," McIntosh continues. "Retailers have to become more sophisticated with their buying strategy and be open to new ways of working."
 Indirect spend – or goods and services not for retail - such as marketing, facility management or shop fitting can account for up to a tenth of an average retailer´s turnover but appears to be a blind spot for many. The majority of respondents (79 percent) said their procurement resources are focused on direct spend opposed to indirect spend.
 McIntosh comments: "Managing indirect spend effectively saves our retail clients on average 12.4 percent***.  Who can afford to be turning savings down? Especially when a quarter said they have to pass the benefit of cost savings to the customer in order to remain competitive. It makes the case for actively managing every pound of expenditure even more compelling."
 * INVERTO Retail Procurement Research was conducted by independent research company Illuma in May 2013. One hundred and fifty one telephone interviews took place with directors from a cross-section of retail-based industries.
 ** 4.8 percent of the £27.7 billion UK retailers made in profit in 2012 according to Euromonitor International Retail report ISIC 52.
 *** Average savings calculated by INVERTO's analysis of the procurement practices, purchasing processes and indirect spend of 16 major retail chain stores.