BT Sourced ; BT's new procurement company in Dublin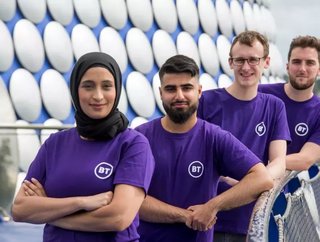 Cyril Pourrat, Chief Procurement Officer, establishes BT's new procurement company in Dublin - welcome to BT Sourced...
Make it easy to do business with you. It's one of sales best mottos. 
BT, one of the world's leading communications service companies and the largest provider of consumer fixed-line voice and broadband services in the UK, is doing just that in setting up its new procurement arm, BT Sourced.
"We're going through a period of immense change and investment for the future. We're modernising, and we're simplifying, to create an organisation that's easy to do business with. As part of this, we're creating a new, independent procurement company in Dublin to make sure we're best placed to support BT now and in the future," says the company.
To be headquartered in Dublin, the move will create more than 70 new jobs, adding to the existing 650 it currently employs in Ireland. Prepared to open in April, BT Sourced will act as a standalone procurement company within the BT Group and is expected to play a major role in BT's transformation.
With an annual budget of £13 billion (€15 billion), the company is looking to accelerate and simplify the way they manage third-party spend worldwide, leveraging today's best tech and people to get them there. Planning to deliver a savings of £2 billion by 2025, BT Sourced will be implementing new partnership-based approaches with suppliers and start-ups, a smart move in today's business environment and with an already strong presence in Ireland, Dublin seems just the right fit.
"Dublin is a vibrant city with a truly global outlook, and we're excited to be building our innovative new procurement company at its very heart, taking advantage of the fantastic talent pool Ireland has to offer in the global sourcing arena," said Cyril Pourrat, chief procurement officer for BT Group.
"Ireland offers a safe and stable investment location with access to the EU market, an educated and skilled workforce and an attractive environment where people want to live and work. This investment by BT Sourced is very welcome, and IDA Ireland offers its ongoing partnership to the team as it builds this key function from Dublin," Shanahan said.
BT Sourced has kicked off their recruitment drive and is hiring across areas such as IT, networks, connectivity and services plus procurement analytics and transformation.
If you're looking for your next exciting challenge, join their new BT Sourced in Dublin.