Is Black Friday dead? what we learned from the JDA Consumer survey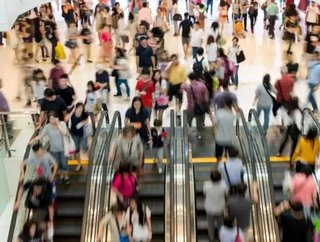 Black Friday is an event that is marked in both consumer and retailer calendars. For the customer, incredible discounts on items that may have previousl...
Black Friday is an event that is marked in both consumer and retailer calendars. For the customer, incredible discounts on items that may have previously been unobtainable. For retailers, a sure-fire way to increase sales and ultimately increase the number of customers in the store.
It is arguable on the busiest shopping days of the year and so close to the holiday season, who can blame them?
But a recent survey has posed the question, is Black Friday dead?
In the second annual JDA Consumer Survey of more than 1,000 U.S consumers conducted by JDA Software Group Inc it was revealed that nearly three in four respondents (around 73 percent) prefer to do their holiday shopping outside of the holiday season, during e-commerce sales such as Amazon Prime Day.
In actual fact, 47 percent of respondents are planning on giving Black Friday or Cyber Monday a miss this year.
It seems that in the current market of continued proliferation of sales and discounting, and the challenge of satisfying consumer demand across channels, retailers and manufactures now more than ever need an agile supply chain capable of keeping up with changing consumer behaviour to better manage inventory and profitability.
The cost of shipping
Free shipping is fast becoming a more prescient customer expectation; in some cases, it can even be argued that shipping costs can be the make or break moment for a consumer.  The survey has shown that one in four consumers do not shop with any retailer if it does not offer free shipping.
For those items that people just aren't ready to miss out on, 46 percent of respondents said they would be willing to pay for shipping for a priority item. More interestingly, a strong 69 percent of consumers say they have spent way over their originally planned amount – just to qualify for free shipping.
It's time for retailers to ask themselves if free shipping is still a competitive differentiator?
Just pop it through the letterbox
If shipping costs are not an issue, then the actual delivery service most certainly is for 29 percent of respondents who claim that an item was not received despite assurances from the retailers that a successful delivery was made. Delivery is a big concern for shoppers. Forty-four percent stated that in actual fact it is the most serious issue that would affect their future business with a retailer.
It's not all bad though as 75 percent of consumers reported no problems with deliveries.
But where does the blame lay?
Despite the supply chain consisting of both a retailer and a separate shipping company it is the retailer (55 percent) that cops the blame over the shipping company (45 percent).
Return to sender 
How successful a company is in handling returned goods goes a long way in the overall success of the company from a consumer perspective. 50 percent of shoppers believe that the inconvenience and cost of returns are the most frustrating elements of returning online purchases.
A modern trend for retail companies and consumers is both Buy Online Pickup in Store (BOPIS) and Buy Online Return in Store (BORIS) to create a true seamless customer experience throughout. 67 percent would prefer to return online purchases in stores. For customers who used BOPIS in the last year, 32 percent also used BORIS services.
Retailers must be ready to face a consumer base that expects this seamless customer experience.
This is my associate
Even though the future of the consumer experience seems to be heading online the survey reveals that for some, in store customer service and face to face interaction is still an important part of the consumer experience.
70 percent of respondents still rely on the support of in store sales associates in some way.
The holiday season has of course historically been a time of increased staff and employment the survey reveals that whether it's the holiday season or not, it actually has no bearing on retail consumers. 80 percent of respondents say they do not rely on sales associates any more than usual during the holiday season.
That's not to say that retailers should stop increasing staff to handle increased demand, but the ever-needed role of the sales associate in the modern world is an interesting thought to bear in mind.
The bottom line
The key findings from the survey reveal that consumers consider the cost of delivery and returns a critical element in their purchase decisions.
It also reveals that only one in four consumers will choose to shop again with a retailer if they experience a problem with a home delivery purchase. That number drops to nearly one in five when asked about shopping with that same retailer during peak holiday shopping times.
So, is Black Friday dead?
Retailers are now under more pressure to deliver on their promises to consumers throughout the whole year, regardless of seasonal shopping and the Black Friday/Cyber Monday sales events.
Supply Chain Digital's November issue is now live. 
Follow @SupplyChainD on Twitter.
Supply Chain Digital is also on Facebook.