The best Chief Procurement Officers (CPOs) in the world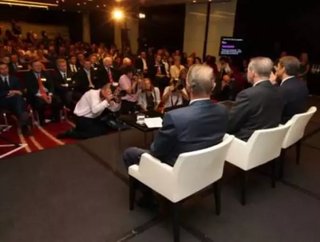 The role of a Chief Procurement Officer has become much more complex in todays world. It used to be an area that focused on three core values: cost, qu...
The role of a Chief Procurement Officer has become much more complex in today's world. It used to be an area that focused on three core values: cost, quality, and supply. With advancements in technology, increased social awareness and a precarious economy, however, CPOs must now take on a range of responsibilities. They still have to deliver cost savings, improve working capital, and preserve supplier viability, but they have to do so in a way that helps them gain a competitive edge over the others in their respective industries. CPOs also have to source materials in a socially and environmentally responsible way, which can mean monitoring the carbon footprints, fuel consumption or labor practices of suppliers. The hiring of cross-functional people—often referred to as talent management—is another key aspect on a CPOs agenda because there is a direct link between success and the multifunctional skills of procurement teams. There is an idea in the procurement industry that businesses are no longer trying to ensure future gains, but instead they are only trying to prevent further losses to stay afloat in a poor economy. However, there are a few CPOs that refute that glass-half-empty mindset and prove that you can apply innovation while still maintaining a cost-effective orientation. In most cases, it's usually the innovation that yields the most cost effectiveness anyways. We have identified a few of the top CPOs in the world and the projects they are working on to help us navigate through these economic times. It's these like-minded individuals that will set the procurement standards of the future and pave the way for others to follow.

Name: Rick Hughes
Company: Proctor & Gamble
Industry: Consumer Goods
Education:
• Northern Kentucky University: Salmon P. Chase College of Law, JD , Law
• Florida Institute of Technology: MBA , Business, 1981
• University of Notre Dame: Bachelor's Degree, Business Administration
Career History: Hughes began his career with P&G in 1982 as a purchasing manager. He held a variety of purchasing positions over the years, and even spent two years in sales with P&G's soft drink division. Hughes was assigned to General Manager of Corporate Purchases in 2001, and he assumed his present position as Chief Purchasing Officer in 2004. Hughes also served as a Major in the Army for five years after earning his Bachelor's degree at Notre Dame.
Projects as CPO: Hughes took on what was already an active internal cost management program at P&G, but he has helped instill a new, company-wide system that focuses on what's measurable and deliverable. He has streamlined processes in the supply chain as an alternative to asking suppliers to cut their margins. Most notably, Hughes is known for creating an important link with P&G's Chief Marketing Officer, despite the suggestion that marketing and purchasing don't play nicely together. Hughes has helped improve the return on marketing and advertisement investments, which is an area that P&G spends about $7.5 billion on, including around $1 billion in agency fees.

Name: Tom Linton
Company: LG Electronics
Industry: Consumer Electronics
Education:
• University of Vermont: Bachelor's Degree, Political Science and History
Career History: Linton took the position of CPO at LG's headquarters in Seoul, South Korea in January of 2008 after the LG CEO said publically that the company would look for the "top talent regardless of nationality." Linton previously served as CPO of Agere Systems, and people know him from his work with E2Open, a leading provider of supply chain management solutions. He built his career at IBM, however, where he spent 20 years, eventually rising to the role of Director of Global Hardware Procurement. He founded and developed IBM's China Procurement Center, Singapore Trading Center, Singapore Technical Center and Ireland Procurement Center. He has 30 years of Global Supply Chain and Procurement experience.
Projects as CPO: Linton has transformed purchasing at LG into a much more strategic, agile function. LG spends more than $40 billion annually on materials, and Linton helped realign the purchasing system by commodity across five different business units, which were separated among factories and subsidiaries in 110 countries. In 2009, for example, Linton visited one of the Taiwanese foundries that build semiconductors for LG's products and learned of an impending wafer (large silicon disks on which semiconductors are imprinted) boom. LG estimated that Linton's proactive response resulted in well over $1 billion in savings.


Name: Leslie Campbell
Company: Reed Elsevier
Industry: Publishing
Education:
• University of Washington: Bachelor's degree, Accounting
• University of Maryland, Munich: AA, Business
• Certified Public Accountant
Career History: Campbell was Vice President, Worldwide Procurement at Dell, Inc. before joining Reed Elsevier in 2008. At Dell, she was responsible for the indirect procurement teams globally, and most recently led the global platforms procurement team from the company's Austin headquarters. Prior to her procurement tenure she ran the Dell Global Segment sales force for Europe, Middle East and Africa. She also served eight years as the VP Global Procurement at Oracle Corporation.
Projects as CPO: Reed Elsevier is a world-leading publisher and provider of professional information solutions in the science, medical, legal, risk and business sectors. Campbell has the background, and more importantly the mindset that is required of a procurement executive. She works to build open relationships with her team and suppliers to discuss areas that need development. Campbell is a strong advocate of exporting strong talent to the business units outside of procurement. While they might not have procurement backgrounds, those are things that can be taught, and she believes these employees will become strong ambassadors for the procurement process, while adding cross-functional experience. It's also beneficial because as Campbell put it, "When you start exporting talent, you also become a magnet for talent."

Name: Stijn van Els
Company: Royal Dutch Shell
Industry: Oil & Gas
Education:
• Delft University of Technology: Physics
• Elshof College
Career History: After obtaining a degree in physics from Delft University, Stijn immediately joined the Shell workforce and he fits the mold of the typical work-your-way-up-from-the-bottom success story. His work evolved from projects in manufacturing and maintenance in the early 90s to the global responsibilities he manages today as Executive VP Contracting & Procurement. He has also been ilinked to research and new business acquisitions in his time at Shell.
Projects as CPO: Because supply markets fluctuate continuously, Stijn and his team have to accurately predict Shell demand to anticipate market movements, and develop the right approach to source goods and services in a competitive way. Lowering the cost of supply is achieved through what Shell deems Enterprise Category Management. In this practice, regional employees around the globe report ideas and ways to improve efficiency directly to the Shell C&P team, which is coordinated by Stijn. Procurement activities at Shell often range from major equipment for platform and refineries to confectionery for retail stations.

Read this article in our digital magazine. It's way, way, way cooler. We promise!