Best of 2011: Toyota Supply Chain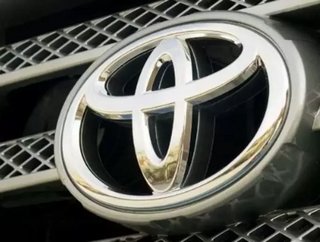 It's the holidays, and we've got a special gift for you this year. Each day this week, Supply Chain Digital will select one top daily story fro...
It's the holidays, and we've got a special gift for you this year. Each day this week, Supply Chain Digital will select one top daily story from 2011 to feature here in our Best Of: 2011 section. Enjoy!
Risk management has become a huge topic of discussion among supply chain professionals. The recent transgressions stemming from the Japan disaster and Hurricane Irene are only hastening the movement to better risk management practices.
Toyota was one of the most broadly impacted companies affected by the Japan earthquake and tsunami, and is reportedly taking steps to ensure that its supply chain is earthquake-proof.
"We're making checks now to see what needs to be done to enable a recovery within two weeks when the next one – expected in the central Tokai region – hits," Toyota Executive Vice President Shinichi Sasaki told Reuters. "We're about 80 percent done with those checks."
Sasaki went on to say that Toyota has implemented a three-step program to help combat supply chain risks in the future, a plan that he said is expected to be completed in about five years.
The first step in the program is to work to standardize auto parts across Japanese automakers, so that companies can share common components that could be manufactured in several locations.
The second step involves suppliers further down the chain, who will be asked to hold as much as a few months worth of inventory of specialized components to safeguard against manufacturing problems.
The final step in Toyota's supply chain risk protocol is to make each region independent in its parts procurement so that another earthquake wouldn't impact production overseas.
That's a pretty bold plan, even from a company as prestigious as Toyota. Car and electronics manufacturers are still feeling effects from the March earthquake, including Toyota, where the Japan disaster has impacted the company some six months after the initial 9.0 earthquake.
If Toyota can pull this off, however, it would be a monumental step forward in supply chain risk management, and a breakthrough that could be taken up by supply chain professionals in car companies around the globe.