Behavioural science 'key to procurement change' - Loseby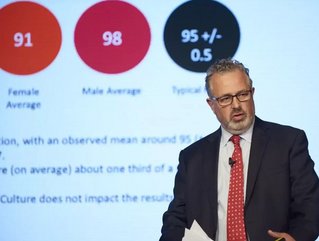 "My work is about making sure we define the connection between research and its applicability to business issues", says procurement professional and behavioural scientist, David Loseby.
David Loseby of Suppeco tells the Supply Chain Digital show why behavioural science has a vital role to play in procurement digital transformation
We spoke to procurement and behavioural science expert David Loseby, who has recently taken up a role as Chief Behavioural Science Officer at Suppeco, a collaborative supplier relations platform.
Loseby has 30 years' experience at senior executive and director level, driving value and change through procurement, organisational transformation and change management. He has worked in both the private and public sectors including pharmaceuticals, banking, FMCG, manufacturing, consulting, retail, aerospace & defence, venture capital, healthcare (NHS) and local government.What follows is an edited version of that interview.
Tell us a little of your background
I classify myself as a 'pracademic', as I'm a practitioner and an academic. I work with two universities on executive MBA programs, and am a visiting scholar at the University of East Anglia, as well as a professor of research impact in supply chain management at Leeds University Business School.
My work is about making sure we define the connection between research and its applicability to business issues.
The reality is, we will achieve very little without understanding the behaviours, both of people and organisations. So I guess for me, that's that's that's the big the big thing really.
You've just joined Suppeco. Tell us about that
Suppeco is a digital platform for supplier relationship management and collaboration across all tiers of the supply chain. Behavioural science has a big role to play in digital transformation, which is what makes my new role of Chief Behavioural Science Officer at Suppeco so exciting. Being able to bring these two things together in real time should make a significant contribution to how well supply chains are run.
How does cognitive bias impact business decision making?
Whether we admit it or not, we all have an estimated 200 cognitive biases. There are many forms of biases, but the ones people usually have heard of is unconscious bias and confirmation bias. Bias is about wanting to hear only the things support a decision, or a direction of travel. Of course, the risk of this is you often come unstuck, especially when you combine these biases with personality traits and personal experiences – which behavioural science classes as 'risks' in behavioural science.
This is why you get such different reactions to the same situation, and often, at board level, an idea will not gain traction because someone has not framed the language they use in the right way.