BCG's Strategic Priorities - The Digital Procurement Journey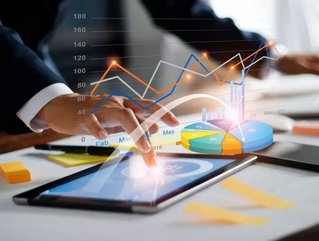 Boston Consulting Group (BCG) insight into how Chief Procurement Officers can prioritise their organisation's digital procurement journey...
In a world of constant technological advancement and digital adoption across industries, it can be easy to forget that most companies' procurement is stuck in analogue. Sometimes old is gold, but in this case, traditional methods leave a lot to be desired, and digitisation is knocking at the door, offering to remedy any issues. 
You can't just 'go digital', though. To successfully transition, your organisation must have a digital procurement strategy─an effective one, at that. The strategy will tailor solutions that unleash the full potential of digital. Procurement leaders and trailblazers can guarantee successful implementation through an effective strategy, but to begin, they must first identify the core values within an organisation that can be disrupted by emerging technologies. 
BCG's Strategic Priorities for the Procurement Organisation's Digital Journey
As leaders in the field, chief procurement officers, or CPOs, should always prioritise the adoption of digital systems, in an effort to drive change where their organisation needs it most. By going digital, CPOs can change the game for their companies in a myriad of ways. 
They can open new doors and access enormous levels of innovation through the interconnected global supply chain, which is often a cheaper solution to our traditional, analogous methods. 
Through the use of robots, machine learning, and artificial intelligence (AI), every stage of the payment and procurement process can be streamlined, mitigating any potential human risk and speeding up each segment.
With access to data analytics, CPOs can monitor and support activity by analysing and archiving the data collected throughout the procurement cycle, and pinpointing areas where improvements can be made.
Procurements Digital Innovation
Digital adoption is fairly daunting for some organisations, but with a good strategy, it can be an easy, fairly seamless transition. Software and systems are interconnected, designed to do the legwork for you by efficiently collaborating in the existing landscape, rather than overriding original programmes. So there are no drastic measures necessary. 
Digital technology is already disrupting every part of the procurement process and is allowing industry-leaders to, according to BCG, better their organisations' back pocket with 5-10% cost savings and a 30-50% increase in efficiencies across the department. And, in a world where competition is growing on a daily basis, getting the edge on your bottom line and efficiencies is fast-becoming one of the most important factors the keep ahead. So what's not to like?