BAE Systems selects software from AEB to enhance export controls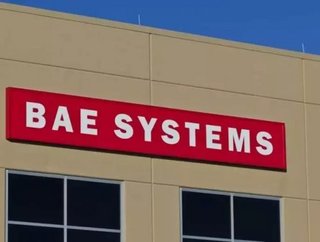 BAE Systems – one of the leading aerospace, defence, and security companies– has launched a major IT transformation project in its UK Milita...
BAE Systems – one of the leading aerospace, defence, and security companies– has launched a major IT transformation project in its UK Military Air & Information (MAI) division and selected software solution provider AEB as its partner to standardise and optimise global trade management systems.
 
In 2012, the MAI division of BAE Systems at the Warton and Samlesbury sites in Lancashire, United Kingdom, kicked-off a major project to enhance its existing global trade management system and thus the efficiency of its export controls compliance.
The MAI's export operation includes shipping of complete aircraft, spare parts, repair parts, and associated technology, and the size, scope, and complexity of the business required the launch of a transformation project – Project Saturn – with a new IT system at its core.
BAE Systems selected solution provider AEB to help drive forward BAE Systems' objective of implementing a best in class export controls compliance programme, including US ITAR and UK controls. Building on a successful, 10-year business partnership, BAE Systems engaged AEB to enhance its export controls IT systems by implementing the latest functionalities from AEB's ASSIST4 Compliance & Risk Management software suite.
Tony Croughan, MAI's Head of Programme – Business Transformation, said: "When managing controlled material, we have a responsibility to our customers, suppliers, and regulators. Compliance with export control requirements is of the utmost importance for us at BAE Systems. Processes are often subject to frequently changing legislation, and with this transformation project, we are enhancing our global trade management operations through maximising the levels of standardisation and efficient deployment of modern toolsets.
"Following MAI's COTS ("commercial off the shelf") strategy, this also involves the elimination of individually tailored workflows and customised IT applications as far as possible to reach the highest levels of process optimisation and process automation."
"Selecting the right partners for major modernisation projects like Project Saturn is essential and many standard requirements must be met. There were many aspects that made it clear for us that AEB was the right choice going forward, such as mature integration capabilities with our ERP systems and other information management toolsets, and the readiness to develop new standard IT modules in line with emerging requirements.
"And of course it is of continued benefit for us to work with solution experts who are familiar with the BAE Systems business and who have integrated well into our in-house project teams." 
 
Supply Chain Digital's June issue is now live. 
Follow @SupplyChainD and @MrNLon on Twitter.
Supply Chain Digital is also on Facebook.