Automation and reusability core to future supply chain success, says PSE
By Jane Gorick, co-founder of Packaging Services Europe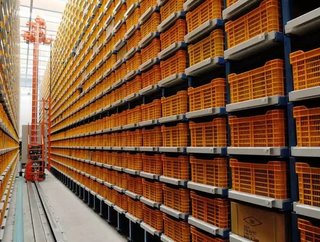 From multimodality to leading-edge truck platooning trials, few sectors are as open to embracing innovative concepts and technology as the supply chain...
From multimodality to leading-edge truck platooning trials, few sectors are as open to embracing innovative concepts and technology as the supply chain and logistics industry.
Here, Jane Gorick, co-founder of Packaging Services Europe, a frontline support service provider for returnable transit packaging (RTP), looks ahead at the key concepts she believes will shape the logistics sector across 2018 and beyond.
Warehouse automation and RTP
"In a sector always looking to drive efficiency without compromising quality, automation plays an increasingly important role within the supply chain. Looking ahead, I would expect to see the role of traditional supply chain elements – such as pallets and other load carriers – further evolve to meet the demands of automated storage and retrieval systems.
"Automated handling requires that the unit load – be it a carton, crate, tray or pallet – be uniform for effective orientation of the load carrier in the system. The properties of plastic have more consistent dimensional accuracy ensuring that goods are being stored, racked and transported in the safest possible way. With that in mind, I'd expect to see an increasing number of businesses opt for plastic pallets and packaging.
"The manufacturing industry has already whole-heartedly welcomed mechanisation and automation, and I'd expect to see other industries follow suit. Today, increasing use of robotics in the warehousing environment is adding more pressure on the quality of the load carrier in the system.  Dimensional integrity, as well as its cleanliness are key and this means that the transit packaging condition has to deliver the consistency needed for the automation and robotics to work to optimum effect."
Reuse and Recycle
"According to a report recently published by technology and business consultancy the Smithers Group, the global RTP industry will be worth $271bn by 2019. This equates to a yearly increase of 4% since 2012, thanks in part to initiatives such as the Packaging Waste Directive, which obligates businesses to minimise packaging waste across the supply chain. 
"But, historically, the Packaging Waste Directive has meant that there was a similar value associated with recycling and reusing. Going forwards, I'd expect to see more businesses look to promoting reuse over recycling. In terms of RTP, this will require companies to investigate different operational solutions.
"There are a number of key benefits to utilising the reuse option. A significant amount of energy is expended in the manufacture of a plastic pallet or crate, so it makes sound environmental sense to maximise the lifespan of the RTP. Reuse also results in less potentially hazardous waste, as there are limited by-products of the reuse process.
"Operational solutions for the recovery inspection and cleaning of RTP will continue to evolve, as more businesses look for ways to maximise the life of their packaging."
Network changes
"In an increasingly diverse marketplace, supply chains are becoming ever more complex to meet the needs of offline and online sales channels, which are not always compatible. Online-offline integration efforts are challenging for companies, and impact inventory systems, warehouses, marketing campaigns and pricing strategies. This same integration can also drive a change in supply chain and warehouse network solutions.
"With leading manufacturers constantly working to streamline delivery options, for example managing returns efficiently or introducing 90-minute delivery options, customer expectations are being raised, and smaller businesses are having to work hard to keep pace. It can be daunting for SMEs, which don't always have access to the same supply chain support mechanisms as larger or more established businesses.
"As we see the increasing integration of IT systems, and the adoption of automated technology in the supply chain, order fulfilment and delivery times will become faster. Businesses large or small will increasingly need to have the appropriate services in place to meet the needs of their supply chain. Ensuring the necessary national coverage to support their maintenance in a highly automated supply chain that demands fast turnarounds will be key."