Asian Manufacturers Face Supply Challenges from Shortages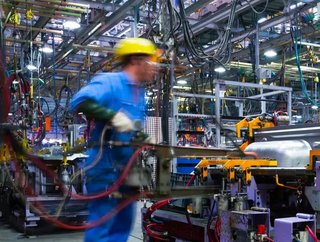 We look at how manufacturers in Asia, including Toyota and Honda, have faced supply chain challenges due to various materials shortages and Covid-19
As companies experienced a positive recovery in May, factories in Asia continued to experience growth, despite the rising costs of raw materials and Covid-19 supply chain restraints. As the situation worsens in India, thanks to the spread of the Indian coronavirus variant, the rising rates of infection are seemingly causing Asia's supply chain network disruptions. 
Covid-19 causes Fluctuation in Supply Chain
Industries in Asia had a successful growth last month, as shown by the purchasing managers' indexes in different countries:
China's official PMI reduced slightly in May as raw material costs surged. 

The increased infection rates in India resulted in its lowest factory activity growth in the past 10 months. 

Taiwan's PMI slows to 62.0 as the country's infection cases rise - its PMI still well above the 50-mark, which differentiates growth from regression.

Vietnam's PMI remains above the 50-mark but has reduced from 54.7 to 53.1 in May. 

South Korea's PMI slowed from April to 53.7 while sustaining growth for an eighth month.

Japan's au Jibun Bank PMI was reduced by 0.6 to 53.0 in May. 
According to Toru Nishihama, Chief Economist at Dai-ichi Life Research Institute, "A spread of new variants is already having a negative impact on supply chains. If this situation persists, it will hit Asian manufacturers that have been scrambling to diversify supply chains out of China." He also said, "Asia's recovery has been driven more by external than domestic demand. If companies have trouble exporting enough goods, that bodes ill for the region's economies."
The Supply Chain Setbacks
The Covid-19 pandemic imposed significant restraints on supply chains. Also added to the mix, a global chip shortage and continuously increasing prices of raw materials create significant barriers for growth. 
Japanese automotive manufacturers Toyota Motor and Honda Motor have suspended exports to Malaysia due to the restrictions imposed on the region to curb the spread of the Indian coronavirus variant. 
In efforts to rebuild areas, which have been hit hard by the pandemic, Japanese companies plan to cut their spending on plant machinery and equipment - this makes for a 12-month trend. Meanwhile, South Korea has recorded its most significant peak in productivity in 32 years, aided by the increasing consumer demand as economies reopen across the globe. 

For more supply chain insights, check out Supply Chain Digital magazine.