Are we ready for programmatic commerce?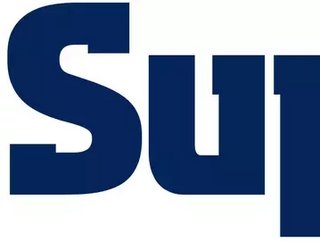 Is programmatic commerce a popular idea with consumers?The answer, if you are a consumer in the UK, is a resounding 'yes'. In case you havent h...
Is programmatic commerce a popular idea with consumers? The answer, if you are a consumer in the UK, is a resounding 'yes'.
In case you haven't heard of it, programmatic commerce is the automatic reordering of items by smart devices – an internet-enabled fridge knowing when the milk is running low, for example.
And a consumer study conducted by global ecommerce consultancy Salmon has discovered that more than half of respondents (57 percent) will be ready within two years to use a system that orders items automatically, with 13 percent being ready for this now.
So consumers are ready – and their homes are almost there, too. Around a third (35 percent) of consumers either already use a form of smart tech in their home or plan to do so within the next 12 months. Add to this that 58 percent of consumers say that when they need to replace a device like a fridge in the future, they would be likely to opt for a smart technology option if it would allow them to use automated shopping.
Neil Stewart, CEO of Salmon, said: "The rise of digital has been the single greatest change in retail over the past decade. Consumers have wholeheartedly embraced online shopping services for the convenience, time-saving and enjoyment they can bring. While we expected consumers to already appreciate the benefits of digital, we have been pleasantly surprised by how ready they are for automated shopping. Our research paints a picture of a sophisticated and engaged consumer, ready to take advantage of the impact of smart technology in their digital shopping."
The study also highlighted that consumers have a clear idea of what types of programmatic commerce they would be most comfortable with: household supplies, food and drink, beauty and healthcare and personal hygiene products. The main concerns would be lack of control over purchases and security of personal data.
Neil Stewart added: "Connected devices are growing at an incredible rate, with 26 billion expected to exist by 2020. The possibilities that these devices can offer in retail are astounding, from fridges ordering weekly groceries to cars ordering replacement tyres when they are worn down. We have already seen consumer appetite for purchases through connected devices in the launch of Amazon Dash, and Programmatic Commerce will take this further. Brands, retailers and manufacturers must prepare themselves for Programmatic Commerce, both through technology advances and through the partnerships to bring these services into British homes. Consumers will embrace the convenience of Programmatic Commerce, and those that offer it first will reap the advantages."
Supply Chain Digital's September issue is now live. 
Follow @SupplyChainD on Twitter.
Supply Chain Digital is also on Facebook.