Apple supply chain reportedly posts best November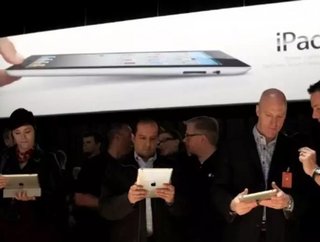 More evidence broke yesterday that Apples renowned supply chain is perhaps the most powerful of its kind in the world. According to Brian Whites &ldquo...
More evidence broke yesterday that Apple's renowned supply chain is perhaps the most powerful of its kind in the world.
According to Brian White's "Apple Barometer," supply chain sales have increased 17 percent month over month, with the technology giant vastly outgrowing its average 2 percent month over month growth that Apple has had over the past six years.
White, who closely monitors Apple's Taiwan-based supplier actions with Ticonderoga Services, reportedly said the company's strong November could be remembered as Apple's strongest November ever. That had been predicted by some, as the company's iPhone 4S and iPad 2 are among the holiday season's best sellers and have taken advantage of a strong consumer demand in the United States.
SEE OTHER TOP APPLE STORIES ON THE SUPPLY CHAIN DIGITAL CONTENT NETWORK
Sharp reportedly earning share in Apple's supply chain
Can Apple's supply chain handle iPhone 4S release?
December's issue of Supply Chain Digital has launched!
While the strong November is good news for Apple and its omnipotent supply chain, the month followed a relatively weak October that stirred doubt among investors. Apple had reduced its shipments during October, particularly those of the iPad 2, but Apple Insider reported that the reduction had more to do with the abundance of units the company ordered during the previous quarter.
"After negative supply chain data points dragged Apple's stock lower in November, we believe today's Apple Barometer print will provide fuel for the stock to move higher in the near term," White wrote.