American Airlines and Korean Air announce codeshare agreement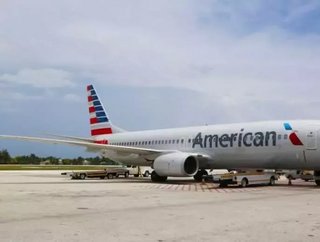 Follow @SamJermy and @SupplyChainD on Twitter.American Airlines and Korean Air have signed an agreement to begin code-sharing. Pending regulatory approv...
Follow @SamJermy and @SupplyChainD on Twitter.
American Airlines and Korean Air have signed an agreement to begin code-sharing. Pending regulatory approval, Korean Air will place its code on American Airlines flights between Dallas/Fort Worth International Airport, USA and Incheon International Airport in Seoul, South Korea.
Kurt Stache, American's Senior VIce President of Alliances and Partnerships, said: "The new codeshare cooperation with Korean Air is an important milestone in growing our relationships with carriers around the globe to provide customers access to the destinations they value most. This is the next step in strengthening our position in Asia, allowing us to win new customers in the region. We look forward to a strong relationship with Korean Air."
Once approved, the two carriers plan to sell codeshare flights for travel beginning in April 2015. The new agreement will allow Korean Air SKYPASS members to earn miles when traveling on American-operated flights between DFW and ICN.
Yong Soon Park, Korean Air's Senior Vice President of International Affairs and Alliance, said: "We look forward to a successful relationship with American Airlines. We are delighted with this partnership which will provide our customers with better access between Korea and the USA and to destinations throughout North, Central and South America."
American began serving Seoul in May 2013. Through American's extensive network from Dallas/Fort Worth, customers traveling from South Korea have one-stop access to nearly 200 additional destinations throughout North America, the Caribbean and Latin America.
American's route between DFW and Seoul is operated with a Boeing 777-200 aircraft. The airline is retrofitting all 47 of its 777-200s to refresh the cabins and enhance the premium experience on international flights.
The retrofitted 777-200 features a Business Class product designed especially for American's customers, with a fully lie-flat seat, direct aisle access and a private flying experience. The plane has a modern interior; including a walk-up bar with unique lighting, a dramatic archway and a spacious look.
American Airlines Group is the holding company for American Airlines and US Airways. Together with wholly owned and third-party regional carriers operating as American Eagle and US Airways Express, the airlines operate an average of nearly 6,700 flights per day to 339 destinations in 54 countries. American is a founding member of the Oneworld Alliance, whose members and members-elect serve nearly 1,000 destinations with 14,250 daily flights to 150 countries.
Korean Air, established in 1969, is one of the world's top 20 airlines and carried more than 23 million passengers in 2013. Korean Air operates in excess of 430 flights per day to 126 cities in 45 countries on six continents with a fleet of 155 aircrafts including ten A380s.
More on Korean Air's and American Airline's programs, routes, frequencies and partners is available at www.koreanair.com and http://hub.aa.com/en/nr/news