Air France-KLM selects Tradeshift to drive global supplier network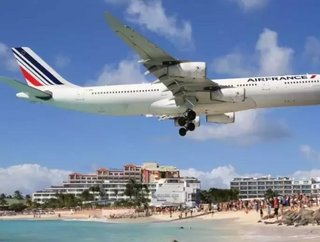 Follow @SamJermy and @SupplyChainD on Twitter.Tradeshift, the fastest growing business transaction and collaboration platform, today announced that Air...
Follow @SamJermy and @SupplyChainD on Twitter.
Tradeshift, the fastest growing business transaction and collaboration platform, today announced that Air France-KLM, the second largest airline group in Europe, has selected Tradeshift's platform for its e-invoicing platform. The web-based platform will replace the airline's current solution and give Air France-KLM and its suppliers the ability to increase invoicing accuracy, and improve visibility to the payment process and status, allowing all parties to speed up business transactions.
Tradeshift's cloud-based, e-invoicing and procure-to-pay solution will initially be used by a select number of Air France-KLM's suppliers to process more than half a million invoices annually.  Potential adoption of the platform will be studied for e-procurement flows.
The impetus for the project stemmed from Air France-KLM's need to replace their business process platform owned by SAP Ariba. Then, after a tender involving the major actors for e-invoicing solutions, the airline opted to implement Tradeshift due to their clear offer, strategy, business model and proven supplier on-boarding rates.
"The global nature of the airline industry makes doing business inherently complex because it requires speed, flexibility and seamless collaboration in many aspects of our business, especially transactions and accounts payable." said Thierry Bellon, Air France CPO. "Tradeshift's platform ensures that something as simple as an invoice doesn't slow down our 24/7 business, benefiting both our company and our suppliers."
The Tradeshift platform enables collaboration across global supply chains by allowing buyers and suppliers to communicate in real-time. This method increases efficiency, transparency and productivity in today's global business world.
"Doing business globally is complicated, especially more so for the airline industry which is ever evolving and changing," said Charles Royon, Vice President EMEA, Tradeshift. "Air France-KLM's decision to use Tradeshift's platform signals a fundamental shift in the way the company wants to work with its vendors by providing a simpler and more streamlined approach to global supply chain management. Being chosen by a company of the caliber of Air France-KLM underlines the profound impact that an efficient and collaborative supply chain can have on a global business and we are excited to be a part of that."
Tradeshiftis a global business-to-business platform that helps companies run more efficiently, using cloud-based technology to improve processes like invoicing, workflow and supplier financing. For suppliers, Tradeshift delivers free electronic invoicing, faster payments and predictable cash flow. For enterprises, we empower them to work more easily and productively with their entire supply chain, anywhere in the world.
For more information, please visit: http://www.airfranceklm.com/en/finance