Above Market Planning - why it's not a universal panacea!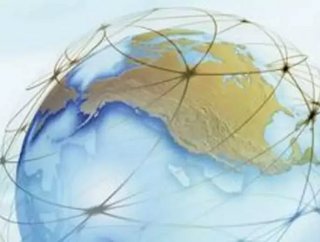 Written by: Dave Alberts, Director, Crimson & Co Above Market Planning, a strategy which centralises aspects of planning across markets has been i...
Written by: Dave Alberts, Director, Crimson & Co
Above Market Planning, a strategy which centralises aspects of planning across markets has been implemented in some form or another by most global businesses and has become in vogue in sectors like FMCG and Life Sciences.
The drive for tax benefits, supply chain efficiency, and the need to deploy skilled resources has driven varying degrees of centralisation, as businesses view the resultant disruption and high one off costs as a price worth paying. Despite this, the level of standardisation required to make the strategy work is seemingly at odds with the growing complexity of what's going on in the end markets. 
Above Market Planning is simple in concept and involves a single point of decision making either centrally, regionally or a combination of both. It has been adopted by many global organisations to meet a variety of different requirements such as:
Optimisation of multi-national planning decisions
Concentration of scarce skills
Tax efficiencies
Leveraging benefits from low cost locations
Using supply chain management to extend channels and the services to customers
Amongst these, there is an overly dominant influence to achieve tax efficiencies by creating degrees of over-centralisation, which may actually have inhibited cost effectiveness.
Another dominant influence has been the scarcity of good planning people, which has resulted in the consolidation and centralisation of skills. Unfortunately for many organisations, this has only provided short-term benefits - as all the existing talent eventually clusters into a small number of very expensive locations, which then become talent hotspots. 
As we increasingly need to provide more demanding servicing to new geographies and new customers, in new ways, is this approach still appropriate? Or, should we be adopting a more subtle approach to centralisation that does not sacrifice customer intimacy in pursuit of supply chain efficiencies?
The overall advantages of Above Market Planning are considerable, especially when the approach is viewed as a way of effectively deploying the supply chain strategy. But, given the need for more differentiated service and more market intimacy, should we roll back this strategy?
For many, Above Market Planning organisations have become centralised and bureaucratic operations, overly focused on meeting or, frequently, failing to meet formal service measures, having lost much of their desire to serve the customer.
In retrospect many of the expected advantages of Above Market Planning have not materialised, but the last thing that is needed is another general re-organisation. What is needed is a change in attitude and alignment. Above Market Planning organisations need to become more customers orientated - starting with the people in them.
So, is Above Market Planning a Universal panacea? Well obviously not. But it is still a very valid operating model. The central challenge is how these organisations can turn themselves into entities that balance mechanical efficiency, either regional or globally, with the need to delight customers and sell more products locally.
For more details on how to correct the Above Market Planning model, contact Dave Alberts, Director, http://www.crimsonandco.com/