Digital S2P 'driven by need for security of supply'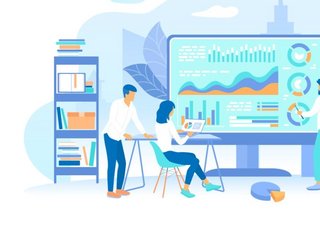 Source-to-pay (S2P) digital solutions being driven by pandemic-prompted need to secure sources of supply and to increase supply chain efficiencies
The peaks and troughs of COVID-19 have affected procurement and supply chains in many ways.
"At various times we have seen shortages of goods and services," says Alan Holland, Founder and CEO of Keelvar. "Procurement has been time-pressed in a market setting where -term norms around contract negotiations are being torn up."
He adds: "Suppliers are not always honouring contracted prices agreed prior to the pandemic, and they are reluctant to agree to any new long-term contracts, which means that the frequency of sourcing is increasing – yet the staffing numbers remain the same,"
He continues: "I think that this ever-increasing workload is quite stressful for procurement functions as a whole. They are experiencing a difficult period and they need help within their organisations, but they need help from technology vendors as well to help reduce that workload."
Adding to Holland's comments, Fabian Lampe, Head of Procurement and Marketing at Archlet, says: "Speaking from a vendor perspective, we've definitely seen that potential customers are a lot more focused on ensuring the security of supply rather than investing in innovation or new solutions. Everyone is talking about procurement digitalisation, but when it comes down to it, businesses are screaming to ensure that factories continue to run and to improve process efficiency.
"There has never been more awareness of the opportunities offered to procurement and supply chain, by optimising or digitalising source-to-pay (S2P). The market has been shifting tremendously over the last two to three years leaving procurement and supply chain in a state of flux where customers are not 100% sure how to deal with this."
CPO push for digitalisation
"Market forces are driving this change to a large extent because suppliers perceive risks in the volatility of the input prices for materials to produce goods so they're reluctant to commit to long-term contracts," says Holland.
"And so, due to the reluctance of suppliers to commit to long-term contracts, workloads are increasing for procurement teams that need to go to market more frequently. CPOs are seeing their teams becoming quite stressed, causing a talent retention problem, so they're seeking to reduce that workload and leverage more modern technology to do so."
Agreeing with Holland, Lampe reflects on the overall resource pressures and the cost of operating. "Technology is one way to deal with this. Technology can help to increase the impact of the people you can have at your disposal and improve return on investment (ROI) in procurement. I think that's really where the value of technology comes in."
Where do S2P solutions provide value?
When it comes to deriving value from S2P solutions, Holland expresses that "upstream activities and sourcing are where the biggest gains can be made, the strategic tasks are around negotiating with suppliers, being able to go to market faster and the ability to take a broader view of the market capacity. If you can do that, then you have a key competitive advantage. So, using best of breed e-sourcing is the biggest lever available to CPOs today."
Adding to Holland's comments, Lampe sees smart automation as a valuable asset for the supply chain and procurement industry. "This smart automation of tasks that can be done across S2P right now, there are a lot of opportunities for the process to be automated where no manual intervention is really needed. Those are no brainers, which provides opportunities for organisations to decrease their costs.
"There is also decision support, today people need to make sense of data, there is a lot of talk that procurement professionals of the future need to be data analysts, but this doesn't make sense with the current talent market, so an area of opportunity is for technology to be used in data analysis with structured information, changing the way that people work but in a helpful way, so it's really a decision support tool."

How to adopt S2P solutions
When it comes to the foundations for effective S2P, Holland starts by discussing Keelvar's recent research surveying sourcing managers. Holland explains that the report found evidence of procurement and supply chain teams needing to be upskilled when it comes to their knowledge and understanding of advanced automation and what AI can do to help. "That training can be provided by vendors as well, Keelvar has created a new training programme called Keelvarsity where it trains up users in advanced techniques. So, we believe that's an important foundation stone for progress."
Holland also recognises the importance of data. "Data is critically important if it is structured in the right way. Few vendors, once they've built their solutions, really appreciated the importance of structured data. Keelvar emerged from an AI research laboratory, so we understand the foundational importance of tagging data and taxonomies and more, so that we can learn and make inferences."
Agreeing with Holland, Lampe discusses the importance of building a data foundation. "A lot of times people use data as an excuse for not getting started. They say: 'we don't have the right data available'. But our response would be 'start producing the right data', because if you delay even further, just because you don't have the historically good data, you will never stop creating information in a format that isn't useful. Transformation starts with accepting this and building out the data foundation that you need rather than looking at the past and trying to make sense of that. The key is to just make a start."