5 Minutes With: Simon Geale - executive VP, Proxima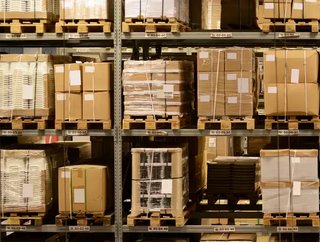 Simon Geale, executive VP of Proxima - a leading supply chain and procurement consultancy - on how retailers are coping with Xmas, and what lies ahead
Will retailers meet Christmas demand?
In terms of North American retail, much of what was predicted has played out - namely noticeably less range, or higher prices. The 'or' is an important point here. Different products and retailers are affected in different ways, but in general contingency strategies - whether proactive or reactive, will be evidenced by what we see on the shelves and feel in our wallets.
What are the main supply issues right now?
Sustained delays in ocean freight, which handles about 90% of the world's shipping channels. This is creating unpredictability up and down the supply chain, which translates into unpredictability for buyers and end customers. 
Much like with the panic buying early in the pandemic, unpredictability and supply shortages lead to buyers exacerbating the problem. Production markets can respond quickly to some demand but as we have seen with chips, short sustained shocks can cause structural changes for the mid-term.
How are retailers responding to this challenge?
In reality, retailers have been responding since April. This is peak season for many of the larger organizations - the period that covers Black Friday through January. This meant they were compensating for supply chain challenges by starting their buying cycles two to three months earlier than normal.
But it wasn't all about buying early. A retailer's task is to foresee, or shape, seasonal buying habits. In this case: what customers might buy; sensitivity to price increases; or sensitivity to range reduction. What we see on the shelves - at least for the mid- to large-size retailers - is the result of that. Other tactics include:
Range analysis. Some retailers seek are consolidating demand around their most popular ranges, so creating meaningful demand for suppliers.

Ocean-to-air shipping expedition for low-volume, high-margin products, where the additional cost of air can either be swallow or passed on.

Taking more ownership of the shipping process, which has so far only really been an option to mega corps like Walmart.
What challenges lie ahead in terms of inventory and supply?
In short, higher prices. Retailers will be looking hard at their operating models, in the wake of the past 24 months. That will mean looking at resilience, risk management, digitalisation and sustainability. The convergence of business strategies around these pillars will create shortages and inflation in some of the key enabling markets. Ultimately, end customers and investors will foot the bill for retail transformation.
How can retailers become more resilient?
Retailers will need to continuously monitor and review their risk strategies for next year. They'll need to think about both the short term and the long term. We see organizations talking about major structural changes, which are going to be hugely costly and will take time to enact. So, for 2022 it looks like resilience will come to the fore. That will mean focusing on customer trends, forecasting, early buying and great supplier partnerships.