5 Minutes with: JP Moulin, CCO Prenax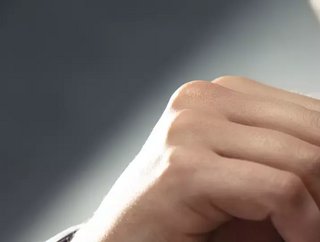 Subscriptions and memberships management isn't the sexiest part of procurement, but as JP Moulin explains, there are big cost savings to be had
Tell us a little about your company
Prenax is involved in subscription and management for group and professional memberships, books and ebooks and group licences. The business is split into a corporate side and an academic side. I look after corporate sales. Our customers include nine of the world's top ten investment banks, all of the top ten pharmaceuticals, and most of the law firms. We are the world's only global corporate specialists in terms of managing this area of spend. 
Subs and membership management is a space nobody else really wants to be in. This is because most of the companies involved in procurement and supply chain are software firms or tech startups, whereas we provide a service. Although there is a tech element to what we do, the backbone of Prenax is in providing a hands-on approach.
How do subscriptions fit into procurement? 
With some difficulty. Typically, a procurement team will want visibility and control of all areas, but one category that falls below the radar is subscriptions. This is because often, subscriptions are bought through expense claims, or through some kind of purchase-order process. This means if you are a big multinational conglomerate knowing where to start is a nightmare.
If you ask someone who works in procurement for a large business how much it spends on subscriptions, nine times out of ten they won't know because it's not something that's been captured. Without us to help, procurement will focus their time on much larger areas where the wins are larger.
What service do you offer customers?
We provide a single point of contact. We integrate with e-procurement and manage the suppliers. And this is why first and foremost we're an old fashioned service. It's a lot of work and is very difficult to master. You have to capture the data and consolidate resources, identifying where any wastage might be. 
What's the hardest part of your job?
Having to educate businesses about why they need us. As I say, many businesses have no idea what they spend on professional memberships and subscriptions, it's just a big unknown, which means often there's no urgency to address it.
And the most rewarding
Saving our customers money. I'll give you an example. We onboarded a customer a few years ago who tried to do the subs audit themselves. They thought they were spending between £150,000-£180,000 on subs and memberships. After 12 months' work, we showed them they were actually spending just over £5m, and were able to put controls in place to reduce that spend by £1.1m. 
Has the company evolved much?
While the space we're in isn't the sexiest there's a lot of low-hanging fruit in terms of the savings we can offer companies, and this means there's a lot of potential for growth. 
We've grown through a series of acquisitions over the past 25 years, and have just acquired another company, called LM Information. They're based in Finland and are similar to us, and this has doubled the size of Prenax. We already had offices in Australia, the US, across the Nordics, France and the UK. Now we have offices in Spain and other territories.
What does the future hold?
Everything's going digital, and getting much bigger in terms of consolidating resources - and this is the direction we're going in. We're developing tools and processes to better cater for our customers.