2013: Social auditing's 'Napster Moment' has arrived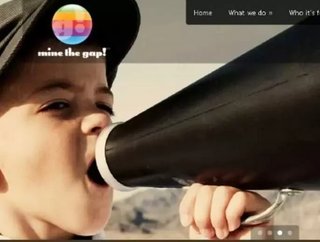 Written by Stuart Shaw 2013. Time for a fresh start. A chance to do things differently. To work smarter. Certainly smarter than 2012. After all, 2012 w...
Written by Stuart Shaw
2013. Time for a fresh start. A chance to do things differently. To work smarter. Certainly smarter than 2012.
After all, 2012 was the 'Year of the Scandal'. A year that, for many business leaders, probably made for uncomfortable reflection. And we're not talking about the ongoing economic crisis - we're talking supply chain scandals. And not just sweatshop scandals, or scandals confined to far-away places where our conscience often fails to reach either.  Pretty much every industry received negative media attention on their supply chains in 2012.  Just ask Apple.
But if Foxconn grabbed a lot of headlines – and will continue to do so in 2013 - perhaps the worst news came from the devastating apparel factory fires in Pakistan and Bangladesh, where hundreds of mostly young female workers burned alive in factories that produced jeans, tee-shirts, and probably that natty Christmas scarf for brands like Walmart, Carrefour, Disney, Sears, IKEA and C&A, to name a few. Factories whose windows and doors were barred to keep them working. Whose fire equipment was there only for show. Whose walkways overflowed with flammable materials. Factories that had failed audits, but were still outsourced to by unscrupulous suppliers. Worse, factories that passed internationally recognised audits with flying colours only weeks before they went up in flames.
But how can you stop bad suppliers outsourcing to tinder-box factories behind your back? How can you stop your crack social auditing team passing 'good' suppliers, who then as soon as your back is turned bar the windows and lead the children back onto the production line? IKEA's Chief Sustainability Officer, Steve Howard, recently asked: 'Do you put webcams in factories?' You could. But it would actually be much easier, and much more effective to stop talking to management and stop doing the factory tour entirely, and go straight to the workers themselves.
This immediately begs the question: how do you reach the world's cotton pickers, production line workers, and migrant workers? Well, granted the internet isn't as ubiquitous as you and I might believe, but 85% of the world's population actually have access to a mobile phone (and the fastest adopter countries here – including China, India, Pakistan and Bangladesh - are the supply chain sweatshop capitals of the world). They maybe don't all have a shiny, made in China for Apple by Foxconn smart phone, but they have a phone nonetheless. Which means you can put a survey online or pipe it over the phone for workers to complete. Multilingual, free, and anonymous, just in case workers are frightened their honest views might lead to their dishonest dismissal.
Ok, the next question to ask is: what would you ask them? 'Does your factory outsource?' is an obvious one. After all, workers will know. 'Are you trained to use fire safety equipment?' might be a useful one too.
But over and above these very valid questions, the holy grail for most brands is a supply chain that doesn't need compliance auditing at all. Factories or farms or mines that don't employ children, that pay a living wage, that make health and fire prevention a priority, that aim for a diverse and engaged workforce precisely because they see the link to productivity and competitiveness for themselves. To be like…you. Or rather your HR department at least, with its analytical assessment tool bag. Time for HR and Supply Chain Directors to go for a round of crazy golf.
Of course, many people are already doing this. Ever since the first sweatshop scandals in the mid 1990's, brand watch agencies, student groups, and good old undercover journalists have made a pretty decent living – and a lot of conscious consumer friendly noise – surveying underage and underpaid workers and asking them what the real lived reality is in their factories, mines and farms. In 2012, with their pesky interviewing of workers on blogs and forums as well as in their own homes, they helped expose child labour in our chocolate factories and pretty much ruined the idea that last summer's Olympics were the 'most ethical games ever'. Can't beat 'em, join them? Actually, the smarter move here is to become them. To take their socially connected, straight-from-the-horses'-mouth approach and do it for yourself. All of which might leave them with only good news to report for a change. Or go pester your competitor's supply chain workers.
But the question now in 2013 is whether brands can really afford not to embrace auditing's Napster moment. Especially when you start to add on the costs of things we forgot to mention in the $80bn auditing budget. Like the money spent paying out compensation and switching suppliers when things go pear shaped. Or the extra effort to attract employees who care who they work for and the values those employers uphold. Something your HR Director will only know too well.
For more information, we'll be happy to send you our 2013 ebook: 'Beyond Compliance: Social Auditing just got Social'. Simply send an email to Stuart Shaw or visit our website www.minethegap.com