What the move to clean fuel means for the sea freight sector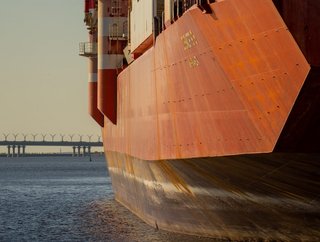 What the move to clean fuel means for the sea freight sector
The International Maritime Organisation demands sea freight industry runs on clean energy by 2050, but how will it achieve this and what will be the cost?
Sea shipping's bid to implement its programme of carbon-cutting measures will be pivotal to the global bid to be net zero by 2050.
The shipping sector powers the global economy, being involved in an estimated 90% of all trade. Estimates from the International Chamber of Shipping indicate that around 11bn tons of goods are transported by ships each year – from raw materials to finished products.
Global sea shipping also accounts for roughly 3% of total global carbon emissions. These emissions, if unchecked, could rise by as much as half again by 2050.
Sea freight companies realise that, if the sector is to hit its carbon targets, then zero-emission fuels and vessels will need to start being deployed at scale over the coming decade.
But as all sectors are finding, the move to zero-emission fuels is expensive. Clean fuels could increase the total cost of vessel ownership by between 40-60%, depending on the route.
Sea freight emissions must be halved by 2050
Yet cost must not be allowed to stand in the way of progress, which is why the International Maritime Organization (IMO) – a specialised agency of the United Nations responsible for regulating shipping – has mandated emission reductions of 50% for all vessels by 2050. A number of countries, including Japan, the UK and the US, have also set similar net-zero shipping targets.
Because ships have a 20- to 25-year operating life, it means that zero-emission programs must be implemented at pace over the next decade. With the clock ticking, there are many challenges ahead.
Alex Hersham is CEO of Zencargo, a digital freight forwarder and logistics provider.
Asked what the IMO regulations mean for carriers and supply chain executives in the immediate future, Hersham says carriers "will keep a close eye on what ships are compliant", and that they will also "analyse which older ships can be scrapped if there is no ROI in making them compliant".
For older vessels, he says, the choice will be to switch to cleaner and more expensive biofuels "or to simply slow down", to cut down on fuel consumption.
"With new capacity entering the market, many carriers might choose to retire older vessels rather than maintain inefficient operations," says Hersham.
He also points out that the IMO is not forcing vessels to comply until 2024, and that it will not prevent non-compliant vessels from sailing until 2025.
"This means any scrapping or idling of ships for the next two years is at the carriers' discretion," he says.
Sustainable sea shipping 'will cost more'
In terms of what the new regulations will mean for sea freight prices, Hersham feels that shipping companies "might eventually increase the cost of sea freight to help pay for new energy efficient technologies and fuels that comply with new IMO requirements".
Having endured some of the highest ever sea shipping rates over the past three years, it remains to be seen how customers will react to such a price hike, especially as they have only recently begun benefitting from a return to pre-pandemic shipping rates.
The pace of change in sustainable sea freight is encouraging, says Hersham.
"We're already seeing a shift to more-sustainable shipping," he says. "This is reflected in the carriers' order books for more dual-fuel ships, which are beginning to make up a greater proportion of new vessels."
He also points out the Chinese State Shipbuilding Corporation reported recently that 31.6% of vessels completed in 2022 were dual-fuel ships.
Although sea cargo businesses have a couple of years' grace, Hersham says the regulations determining acceptable levels of emissions will grow tougher year-on-year, "meaning that the pressure on less efficient vessels will continue to grow".
Biofuels require no ship engine modifications
Hersham feels that there is great potential for investment in biofuels.
"Some biofuels, such as dimethyl ether, require no extensive modifications to engines, and are the most ready low-emissions fuel option," he says. But, he adds, these are also "substantially more expensive than traditional fuels", and that there are doubts such fuel "can be consistently produced in the required quantities".
However sustainable shipping plays out over the coming years, Hersham says that supply chain executives must prepare for change by "speaking to their partners in order to understand how the new regulations will affect capacity, lead times and schedule reliability".
Yet net zero sea freight is not just a question of fuel choice; it will also be driven by businesses leveraging, and sharing, maritime data across the vessel ecosystem.
Sarah Barrett is Head of Product Insights at maritime digitalisation company, Wärtsilä Voyage. Barrett says digital solutions "need to span from the engine room to the bridge, to the board room, and from ship to shore".
The past few years have seen the maritime sector's digital transformation accelerate, she says, "as ship managers, owners and operators face an evolving regulatory landscape and rising fuel costs". Data, she says, allows organisations "to make better-informed decisions
that are aligned with business and commercial objectives".
Such as decisions around fuel efficiency.
Part of the IMO's remit is that it regulates fuel efficiency levels. From January 2023 it introduced a new measure called Energy Efficiency Existing Ship Index (EEXI). The EEXI is a measure related to the technical design of a ship. Ships have to attain EEXI approval once in a lifetime, but by the end of 2023 at the latest.
Barratt says: "Given the new CII and EEXI regulations, monitoring and altering environmental performance within the global fleet will become more urgent.
"Data-based decision making will play a crucial role in future-proofing maritime organisations and ensuring they continue to run safe, sustainable, efficient, compliant and profitable businesses.
"Making decisions based on gut or instinct is no longer viable. Without data-driven insights, companies will stay stuck in reactive mode, at the mercy of market change rather than adapting to it."