Automating contract management: Boost control & transparency
By Ilija Ugrinic | Commercial Solutions Director | Proactis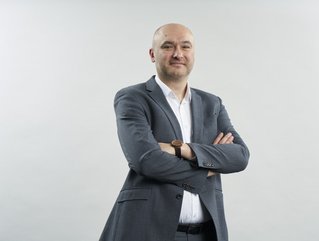 Ilija Ugrinic, Commercial Solutions Director at Source-to-Pay software provider Proactis on how to automate contract management to create value
With economic challenges creating operational and financial pinch-points for many organisations, automated contract management can create a guided buying experience, driving efficiency, control and cost savings.
With the UK facing recession, energy supply challenges and a cost-of-living crisis, businesses of all sizes are seeking to manage and minimise disruption – and increasing interest rates and a slowing global economy are hitting mid-sized organisations particularly hard.
Many are unable to brush off huge cost hikes in their supply chains and are tasked with saving money elsewhere. A recent report found that one third of mid-level UK businesses have restructured in a bid to mitigate spiralling costs, and a further 38% intend to.
Others may be contending with cost-saving measures such as reduced budgets. So, attention must instead turn to internal practices and procedures – identifying ways to create more efficient processes through automation and the adoption of software to enable rapid benefits.
Automating procedures
With every business differing in its needs, there are multiple ways to enlist automation and improve processes throughout the Source-to-Pay (S2P) cycle – from preferred supplier models and category management, through to optimised invoicing and driving spend against contracts as part of a guided buying experience.
Automation can help organisations to drive maximum value by enabling spend visibility, and providing a strong foundation for organisations to decipher how contracts and suppliers are performing - with the potential for vast cost-savings. Manual, de-centralised processes often mean contracts are filed in different places, leading to duplicate agreements and, often, the automatic renewal of contracts. This leads to missed opportunities to renegotiate; and ultimately, a lack of visibility of spend.
Our Proactis Contract Management solution makes the monitoring of spend against supplier contracts much more controlled and transparent. The solution can automatically highlight upcoming dates and details to category managers in procurement or people requiring access in the wider organisation in an easily accessible way, reducing the man-hours that would otherwise be needed to review documents.
This not only reduces the risk of contracts expiring or automatically rolling over, but it also means valuable resource can be reallocated to other tasks that can facilitate growth and future planning.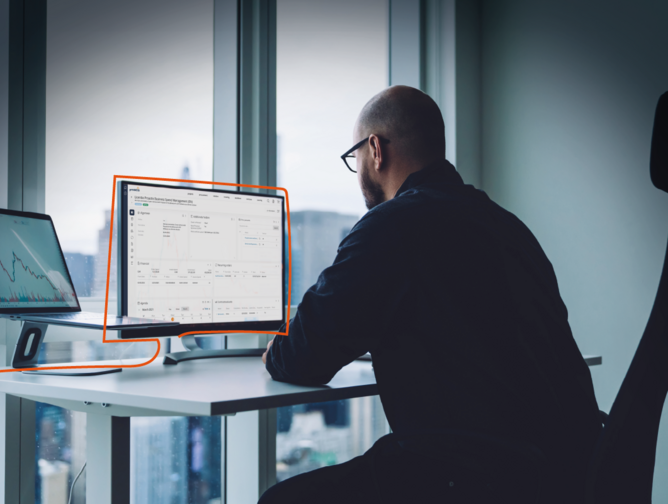 Transparent accessibility
An electronic contract management solution ensures active contracts, spend, and renewals can be made transparent. Greater visibility can drive cost savings, efficiency, control, and more informed decision making to help drive down the cost of purchasing and, in turn, ensure contracts are accessible – supporting key metrics centred on spend against professionally negotiated contracts.
With the right digital tools in place to support organisations, employees should be able to access the right information at the right time, providing a more guided buying experience to the right suppliers and contracts. Proactis modular solutions can integrate with the enterprise resource planning (ERP) or finance systems, meaning there are options for both public and private sector organisations.
The rapid implementation and benefits realisation of such solutions are significant. The cost of 'doing nothing' can far surpass any costs associated with implementing such systems, as the number of suppliers and contracts continue to grow, compounded with a lack of visibility of spend.
By enlisting the right software partner, organisations can witness repeatable and sustainable results much more quickly than with a traditional approach to sourcing and contract management, meaning opportunities for savings are no longer missed.
Case study: City of Cardiff Council saves over £550,000 through Dynamic Purchasing
Serving a population of approximately 350,000 residents in the commercial centre of Wales, the City of Cardiff Council relies on a huge pool of contractors to deliver a range of services.
The council's £28 Million Passenger Transport contracts saw 31 providers operate 500 daily routes, each one essential in ensuring the connectivity of a major city and leading tourist centre. This is a significant number of contracts to stay on top of.
Contracts were traditionally allocated via a standard Framework Agreement, locking suppliers in (and new suppliers out) for a four-year period – reducing the opportunity for regular contract reviews to ensure quality and reliability of service is being upheld; and for costs to potentially be streamlined as services evolve.
In a bid to create opportunities for new suppliers to enter their procurement procedures, and create more flexibility, the City of Cardiff worked with Proactis to introduce a Passenger Transport Dynamic Purchasing System (DPS), that could be easily adjusted with bespoke service requirements, and an ever-updating list of capable providers.
This completely electronic tendering process utilised reverse eAuction technology through Proactis, which allowed suppliers to bid for routes in competition with other suppliers. A range of providers – from small taxi firms to large coach companies – were invited to attend a series of events designed and facilitated in partnership with Business Wales, resulting in more than 60 local providers signing up to the DPS in a matter of weeks.
Importantly, auctions could take place at any time – meaning potential new suppliers no longer had to wait for the four-year period to end.
By simplifying what had been a complex process, the council has saved an incredible £588,000 annually; and can continue to look forward to future sustainable savings.
For more information, and to discuss how Proactis can support your business, visit www.proactis.com