Intel maps out chips supply chain GHG initiative
By Amber Jackson & Sean Ashcroft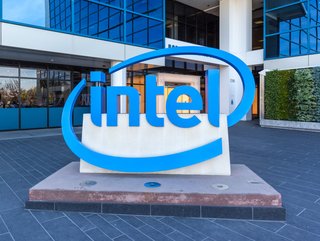 As a leading semiconductor design and manufacturing organisation, Intel is promoting collective action to achieve more-sustainable computing.
Intel's 2023 sustainability roadmap outlines net-zero goals as it seeks renewable energy solutions within complex chip supply chains
Intel has introduced a 2023 carbon-reduction roadmap to chart its path towards its climate goals. Its Climate Transition Action Plan was unveiled by CEO Intel Pat Gelsinger.
Intel's Plan comes at a time when demand for semiconductors is increasing, with businesses worldwide engaged in digital transformation programmes, many of which are designed to drive enterprise-wide sustainability solutions.
As a leading semiconductor design and manufacturing organisation, Intel is promoting collective action to achieve more-sustainable computing. To this end, it founded the Semiconductor Climate Consortium, which is designed to increase the pace of greenhouse gas (GHG) reductions in supply chains.
It is also part of the Catalyze partnership program, launched by Schneider Electric to increase access to renewable energy across the global semiconductor supply chain. Access to cleaner energy is part of intel's Scope 3 initiatives.
Scope 3 emissions hold the key to organisations reaching global net-zero targets by 2050. These are emissions not produced by the company itself, or a result of activities controlled by them, but those they are indirectly responsible for, up and down the value chain. This includes the emissions of partner companies involved at any stage of production or processes.
Intel's supply chain is complex. The company's Global Supply Chain Operations VP, Jackie Sturm, says achieving resilient supplies of microprocessors requires "a joined-up approach".
"It requires a highly specialised suite of suppliers and multiple tiers of sub-suppliers who ensure both compliance and provide ever better capabilities to support advancing technology," Sturm said, writing in the foreword to a report on the global chip shortage from the Council of Supply Chain Management Professionals.
She points out such raw materials, and the requisite capital, "must arrive quickly and safely at the facility" and adds that success means "the entire network must be functioning in concert". Simply expanding one element of the value chain will not deliver resilience, she insists.
In the summer, Intel revealed it was seeking an additional €4bn-€5bn (US$4.4bn-$5.5bn) in subsidies from the German government to build a chip manufacturing plant in the country. Previously, Intel struck a deal to build a plant in Magdeburg in north-east Germany, funded by €6.8bn ($7.2bn) in government subsidies.
It is within this complex framework of manufacturing and distribution that Intel is seeking to reduce emissions "in line with international standards and climate science".
The company is continuing to collaborate with others in the semiconductor and other manufacturing industries to identify new and innovative approaches to reduce emissions.
In 2022, it announced its goal to achieve net-zero greenhouse gas emissions across global operations by 2040. It aims to use 100% renewable energy and have zero waste to landfill. This year, the company has elevated this goal by outlining its first robust roadmap to reducing greenhouse gas emissions and climate goals.
"We are in a new era of global expansion where computing power has become foundational to a bigger opportunity and better future for every person on the planet," Gelsinger said, introducing the Climate Transition Action Plan. "It has the power to make industries more sustainable and to unlock new solutions in the fight against climate change. We are all participating in an evolving economy enabled by the magic of silicon. These tiny chips are essential to maintaining and enabling our modern lives.
"As we continue to discuss exponential growth, we also must acknowledge the need to be more sustainable."
For further insight check out the latest issues of Supply Chain Magazine, Procurement Magazine & Sustainability Magazine
-------
​​​​​​​BizClik is a global provider of B2B digital media platforms that cover executive communities for CEOs, CFOs, CMOs, and leaders in sustainability, procurement, supply chain, technology & AI, cyber and FinTech. It also covers industries such as manufacturing, energy and EV. BizClik is based in Norwich, London, Dubai & New York. It offers content creation, advertising and sponsorship solutions, webinars & events.