Xmas misery, as $65bn of goods 'locked' in supply chain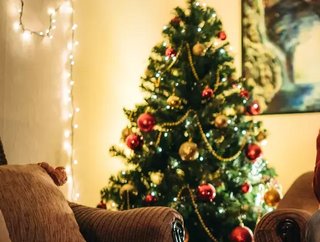 UK think tank report says toys, clothes and electronics are among $65bn of goods held up by container congestion and driver shortages
Goods worth a staggering US $65bn are "locked up" in the global supply chain, with millions of Christmas gifts unlikely to ship in time, according to a UK think tank report.  
The report, from the Centre for Economics and Business Research, said clothes, toys and electronic devices were among items at risk of not arriving in time for Christmas.  
Delayed shipments, backlogs of containers and a shortage of delivery drivers are to blame, according to the report, which was co-produced by supply chain data company, Quincus.
Quincus co-founder Katherina Lacey said: "With $65 billion of goods locked up in the global supply chain, it's clear there is a lot at stake. 
Supply issues impacting Christmas and slowing growth
"Ongoing supply chain disruption that has impacted global trade is the main factor behind this slowdown in growth. These supply issues look likely to impact economic activity in the run-up to the Christmas period."
The report says the total value of gifts shipped for the holidays in 2021 had dropped 0.1% compared to last year, indicating "hold-ups are already having a dampening effect on the world economy".
It continues: "And the fact we are not seeing the increase that we would expect from last year's data indicates that the global supply chain logjam is having a cooling effect on the world economy at a crucial time."
Jonathan Savoir, Quincus CEO said the slowdown is as a result of goods being held up at ports and in warehouses "all over the world". 
The report comes hot on the heels of a Bank of England announcement that there will be a rise in interest rates from 0.1% to 0.25% - the first rise in more than three years. The move is to dampen inflation, which rose 5.1% in November, the highest rate since September 2011, and significantly higher than the BoE's 2% target.