WITNESS helps Mars to maximise capacity and reduce risk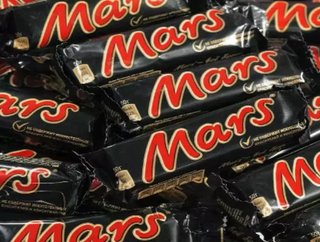 Follow @SamJermy Follow @SupplyChainD Mars Chocolate has decided to use modelling software to optimise its capacity planning and boost production. The...
Mars Chocolate has decided to use modelling software to optimise its capacity planning and boost production. The WITNESS model, which represents real world processes in a dynamic animated computer and then experiments with alternative 'what-if ?' scenarios to identify optimal solutions, generated a five-year view.
While the initial runs confirmed that short-term capacity was sufficient, it also provided a detailed view of where, when, and under what conditions Mars will need further capital investment. The company runs the model every six months as part of its long-term planning and budgeting process. Additionally, due to the positive results of the model, Mars has been able to locate other supply chain opportunities that need a similar modelling approach.
Paul Myler, Supply Chain Strategy Director, Mars Chocolate North America said: "In WITNESS, we have an evergreen tool to inform business investment plans and achieve very detailed insight into future planning,
"We've seen reduced risk, improved business confidence and greater control over our planning processes.  This means that we can confidently deliver against our Quality Principle, ensuring the best quality products for our customers."
One of the project's key objectives was to determine the best way to manufacture chocolate within close proximity to its customer base, to ensure delivery of the freshest, best quality chocolate.
The production challenges of chocolate
Chocolate production has inherent challenges: it can't be stored in bulk over a long period of time, so it presents fulfilment challenges when demand peaks.
Chocolate manufacturers must be able to supply the finished goods lines within a short timeline. Accurate capacity planning is key to ensuring the chocolate supply process can meet the demands of the business while balancing the asset costs of upside capacity.
Mars Chocolate North America operates several finished goods lines across nine manufacturing sites in the United States, with a tenth factory opening soon in Topeka, Kansas. Each site has different chocolate-making capabilities and chocolate usage requirements.  The internal supply chain is complex, with multiple chocolate types and variable product mixes that create a very dynamic fulfilment challenge.
Refining
Faced with these complexities and an additional manufacturing plant opening in early 2014, the Mars Supply Chain Team decided to assess its business plan and refine capacity levels across its network. Mars had insight into the relationships and variability of the chocolate production and consumption processes through traditional modelling (e.g., static excel models, MRP, etc.).
But it needed a more dynamic tool to understand what conditions and levels of utilisation were likely to result in supply disruption due to the complexities and interdependencies involved in capacity planning across the multiple sites.
Mars had used WITNESS predictive simulation software from Lanner in a number of areas across its global operations in the past –primarily for line level loading and packaging process modelling.
Myler explained: "Static modelling works well in certain areas, but we needed a tool like WITNESS that could explore high volumes of 'what-if' scenarios."
Future business planning
Mars worked closely with Lanner to create a WITNESS simulation model that predicted supply chain performance based on different chocolate producing and consuming configurations and product mixes across several different manufacturing sites. 
A key focus of the model was to understand the impact of strategic trade-offs, for example, whether it is better for the business to make all chocolate types at the consuming location, or to build fewer, larger chocolate-making facilities and ship products across the country (hub and spoke vs. point to point network).
The use of predictive simulation has provided Mars with insight into its existing and planned future operations, identifying current risks throughout the supply chain and highlighting opportunities for cost savings and performance improvements.
In turn, this has provided foresight to build business cases for new facilities and justify investments in chocolate-making capacity, ensuring the right investments are made at the right time.
For more information, visit http://www.lanner.com/en/witness.cfm and http://www.mars.com/global/brands/chocolate.aspx