Will customers design next generation supply chains?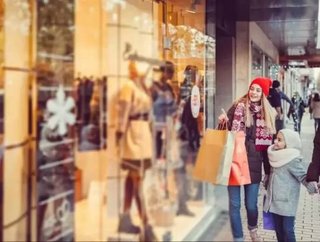 The customer is at the heart of retail, and the power they have over retailers has never been more dominant. Retailers can no longer tell consumers how...
The customer is at the heart of retail, and the power they have over retailers has never been more dominant. Retailers can no longer tell consumers how they should shop, or what they should buy; instead they must build enough flexibility into their infrastructure to respond to the unique demands of every shopper.
This has already had a dramatic impact on the supply chain, and it will continue to do so. Expectations surrounding speed, convenience, channel and choice have created the need for a lean and agile supply chain, which enables retailers to deliver on promises they make to consumers.
And this type of empowered customer isn't going anywhere. This, in turn, means that all new supply chain models must be built around customer demands and expectations, rather than around the assets and structures of the business.
How is evolving consumer behaviour shaping the supply chain?
To understand the fundamental impact that shopper behaviour is having on supply chain optimisation, we need to look at some specific examples.
Take the last mile; the market has really developed over the past few years, driven by the consumer's appetite for speed and choice. This led to the growth of 7-day delivery, click-and-collect, and new fulfilment-based businesses like Doddle. Each development is designed to facilitate delivery around what the customer wants, rather than the other way around.
However, this has created an environment where being relatively quick and convenient is no longer a differentiator. Instead, it has nurtured and encouraged even greater demands for immediacy – one-hour delivery, 30-minute click-and-collect – and personalisation of fulfilment options based on where the customer is, what they are buying, and when they want it.
This, in turn, places pressure on the supply chain to deliver items faster than ever before. Taking profitability out of the equation for a moment, retailers theoretically need to have the capacity to fulfil and deliver orders for any location in as short a time as possible – if that's what the customer wants.
Achieving this means being able to leverage not only inventory in the warehouse, but across the store network as well, and deliver to the store as well as collection points and shoppers' homes.
Not only that, but improvements in communication technology has enabled consumers (and indeed retailers) to re-route or edit their orders once they have left the store or warehouse. River Island is a good example of this, with its 'click-and-don't collect' service, which allows shoppers to choose a 90-minute home delivery option if they fail to pick up their order in-store.
This could create a future scenario where even more shoppers reserve the right to change their mind. What is to stop them from asking delivery drivers to change the drop off location for a purchase when they are in transit, or having to pop out at the last minute and needing to reschedule a delivery in real time?
Another example of the way in which consumers are shaping the supply chain is during peak trading periods. Retail is becoming increasingly 'spiky', with significant proportions of many retailers' annual sales taking place over a handful of trading days – such as Black Friday, for example. Christmas shopping now starts in earnest in November and ends in January, while £34 billion was spent in the UK in March last year, when Easter fell early.
While this creates huge opportunities in terms of driving sales, it places unprecedented pressures on the infrastructure supporting the business. From website page load times to accurate inventory availability and frictionless transactions, the customer experience has to remain seamless regardless of pressure on the retailer. And the subsequent impact on fulfilment, delivery and returns must also be accommodated, ensuring that the consumer receive a seamless experience and remain blissfully unaware of the behind the scenes headaches.
The challenge retailers face when trying to meet this pressure is that their current technology and processes simply cannot cope with the complexity and speed at which the supply chain must operate. Some have tried to mitigate this by bolting on new functionality or overlaying new processes, but this is only a temporary fix. To truly innovate, businesses must consider investing in a new infrastructure, which is capable of scaling and flexing quickly in response to customer demand.
Building a consumer-centric supply chain
As the examples I've shared demonstrate, evolving consumer behaviour is shaping the demand placed on the supply chain – and this is a trend that will continue this year. Shoppers are going to want items faster, cheaper, with greater convenience and choice; and while there are new technologies such as drones and robotics that may potentially automate certain aspects of delivery, this won't change the fact that the agility of processes in the supply chain is what will make or break the customer experience.
In order to ensure their supply chain keeps pace with consumer demands, retailers can look for the right partner to help them implement best practice processes, based on the latest technology, to ensure a maximum return on investment. This may seem like a bold move, but this level of innovative thinking is important in a world where the customer is king – and they expect a lot from their kingdom.
Frank Lochbaum is Managing Partner at KPS experts on designing, building and implementing the processes retailers need to operate profitably in a multichannel world
The January issue of Supply Chain Digital is live!
Follow @SupplyChainD on Twitter.