Why today 3PL providers are 'perfect supply partners'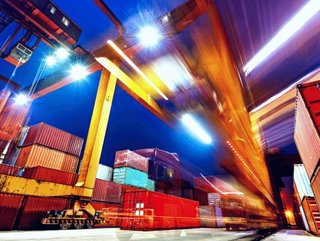 CartonCloud CEO Vincent Fletcher on why third-party logistics (3PL) providers have never been more vital for firms needing to adapt to unpredictability
Vincent Fletcher is Founder and CEO of CartonCloud, which specialises in transport management and warehouse management systems.

Tell us about CartonCloud and your role there
CartonCloud provides software tailored to the logistics industry, to allow SMEs to compete against major players in the industry. There's a huge gap in the market for efficient and capable software for SME businesses, even though in Australia and North America especially, we have a huge number of small-to-medium providers who keep our logistics industry running. That's where CartonCloud comes in.
CartonCloud was initially created as an internal software system for a refrigerated warehousing and transport company in Sydney— because we knew we needed a cloud-based system to automate data and processes, but there was just nothing available. My business partner.
We used the software ourselves internally for more than two years and it turned the business around; we went from loss to profit. We knew we had something other businesses would also benefit from, so we sold the logistics company and jumped full time into developing CartonCloud to provide as software as a service (SaaS) to other logistics SMEs.
Now, CartonCloud's fully integrated Warehouse and Transport Management System provides last-mile providers across the globe with data automation, better integrations, flexible and efficient workflows and enhanced recipient experience.
How has 3PL changed since the pandemic?
We're seeing more businesses adopting 3PLs to deliver orders on their behalf because they have had to change the way they operated very quickly. The global industry saw an unprecedented rise in demand, and e-commerce growth hit a boom that's now stabilised as a new normal.
However, it wasn't just a rise in demand across the industry. The pandemic also had other flow-on effects, and logistics providers had to adapt constantly to new economic climates, work environments and changes in customer behaviour.
They were also having to respond to localised work and travel restrictions in their geographical locations, which also meant managing their human resources and fleet differently.
Over the past few years these sharp and sudden changes in both the level of demand and the composition of the industry (B2B vs B2C). Businesses are looking to reduce fixed costs - such as running their own logistics, leasing their own facilities and employing their own staff - in favour of variable costs and introduce more flexibility into their supply chains to enable them to quickly respond to these changes, and 3PLs are the perfect partners to help them achieve this as well as achieve a better overall outcome for their customers.
We're also seeing a rise in the value of 3PL providers. Businesses choose 3PLs because they've identified the cost of having their own warehouse and operating it themselves is often much higher than storing stock at a 3PL — and they also benefit from the 3PL being a dedicated logistics provider, so they have experienced staff and can provide quality services.
The thing is, 3PLs can provide experienced staff, and access to established networks, and with the right optimised processes and automation they can provide this on a large scale, for many businesses at an affordable price.
I also think the wider community has become a lot more aware of the 3PL industry. Prior to the pandemic, if I told someone about how we made software for the 3PL industry, people would have no idea what I was talking about unless they were in logistics. Now more than ever, everyday people have a connection to the 3PL industry and certainly understand there are logistics providers that do warehouses and transport on behalf of other businesses.
How has CartonCloud changed since 2019?
The core of CartonCloud is to provide software that simplifies operations and lets our customers do more with the resources they have. For us, this means providing an easy to use system with complex logic beneath the service that allows our customers to stay ahead of the curve.
We have seen a big push to have more functionality available in the mobile app, to enable warehouse and transport operators to perform tasks more efficiently and easily on the go rather than having to involve paper, admin teams or terminals in the process.
Services offered by a 3PL may include multi-channel online order integrations to streamline orders through to warehouse sale orders, the option for custom packaging, and managing end-customer delivery preferences.
For CartonCloud, this means providing easy to use software integrations to simplify customer orders through to warehouse sales orders, optimised picking workflows to make the best use of warehouse staff and resources, ad hoc charge options and automated rate card calculations.
Our system allows 3PLs to streamline workflows and processes, automate data and provide greater customer service. We draw insight from the industry, and work with our customers to turn feedback into features, ensuring they have the functionality they need to keep up with the changes in customer expectations, offer new services, streamline workflows — and to do it all with ease.
What is happening right now in logistics in Australia & NZ?
In Australia there is a big scramble to keep up with the service level industry mega-players like Amazon provide. Their delivery promises build up an expectation from consumers, which places pressure on other sellers, and that is changing the industry in a big way.
We're seeing a push to explore faster delivery options, and how systems can be used to get products to customers on time, every time. For example, people now have an expectation that products will be delivered on the weekend and businesses are looking at how they can meet that demand. The arrival of this next day service has caused a huge shift in the industry.
What's the story with the North America expansion?
This is a really exciting opportunity for CartonCloud. Like Australia, Canada and areas of the US market are heavily reliant on SME providers, especially in 3PL and last-mile delivery. However, like Australia, there is a gap in the market for affordable and capable software that provides the features and tools these companies need to streamline their operations and grow. That's why it makes so much sense for us to enter the market, and provide the software these companies need.
We already have a handful of customers in the US and Canada, which has given us an insight into those markets and how we could really make an impact. There are features of our product that make CartonCloud unique and the feedback from customers in the US and Canada is really positive.
It's clear to customers that our software is built for logistics people, by people in the industry. We struggled with the same issues they do, and we've custom-built our software to empower SME businesses to overcome day to day issues and grow. It's exciting to be able to offer our software to companies in North America who are looking for this kind of solution.
CartonCloud successfully raised capital late last year to support the North American expansion and those funds will support us in setting up a local team there and growing the product's footprint in the market. Entering the massive US logistics industry opens up extraordinary opportunities for CartonCloud to secure new customers, build new industry partnerships and continue to improve our product for all of our global customers.
Is the NA 3PL market different to APAC?
While day-to-day operations have many synergies for our North American and Australian and Pacific customers, there are some differences. The North American market has gone through more consolidation than in Australia and New Zealand, where there are a very large number of small businesses. In North America, large national chains have already acquired a lot of the smaller businesses. That's how North America operates: if you are successful, you'll either become a chain or be bought by a chain.
The difference between states is also very different in the United States compared to Australia. In Australia, whether you are selling to someone in Queensland, Western Australia or New South Wales, the culture is the same nationwide. Culture in the US varies enormously from state to state. The US is more like 50 different countries but with one common currency.
We're all about listening to feedback in order to better our product. Awareness of these differences will be used to inform our approach to our NA expansion plan — because how we approach a potential customer in Utah must be different to how we approach someone in Texas.
Our software is scalable and can be used in a range of different operations across the logistics industry which makes it a really great product to sell to a wide market. The product isn't a one-size solution, it's able to be set up and used to suit the business and their operations, and to give that particular business high return on their investment.
How do you see 3PL evolving over the next 5 years?
One of the evolutions that will occur is more consolidation of logistics businesses in Australia, particularly in the eCommerce space — but that won't be the end of SME providers, far from it.
I also believe efficiencies can be gained through robotics and automation. I think we will see more and more businesses moving away from paper-based systems, toward automated data and processes.
There will also be a lot more micro-fulfilment centres providing faster last-mile delivery services — these may be 3PLs or smaller 1PL distribution centres scattered across different geographical zones. This geographical range will provide smaller subsets of products, allowing more businesses to achieve same-day delivery.
We are also closely watching changes between B2B and B2C areas. The gap is already closing between the two sectors, as customer expectations change and evolve with developments in technology and changes in global procurement and e-commerce activity. Businesses will demand the same services surrounding visibility, ETA messages and real-time alerts. Data tracking and analysis for customers will become an expected service by logistics providers.
What are the biggest challenges in the 3PL market?
There is a shortage of warehousing space, particularly in the US but also here in Australia. With building costs being as high as they are due to material shortages, it can be really challenging to acquire more warehouse space if you need it.
Staff shortages are another big challenge. We've been tracking industry attitudes and sentiment for a year now, in our quarterly CartonCloud Logistics Index, and have seen hiring expectations remain high across the year. Companies are looking to hire to meet demand, and they specifically are looking for multi-licensed drivers, experienced operators and supply chain management.
The industry has experienced so many people getting sick simultaneously from COVID that there weren't any drivers to deliver products or enough workers in warehouses to pack orders. There is also low unemployment currently and so if a business wants to attract drivers or warehouse workers, salaries have to increase.
The flow on effect from that is their costs have to go up and they won't be able to operate on the same low cost base as they were. The price of fuel has doubled in the last few months and that's also having a big impact on the industry. Most transport companies will be having to renegotiate their rates with their customers because the price has shot well beyond historic high prices for fuel.
Costs, staff shortages and warehouse space are key challenges for the industry. However, there are a lot of opportunities businesses can seize through innovation and technology. The future of the industry is something we can all be really excited about.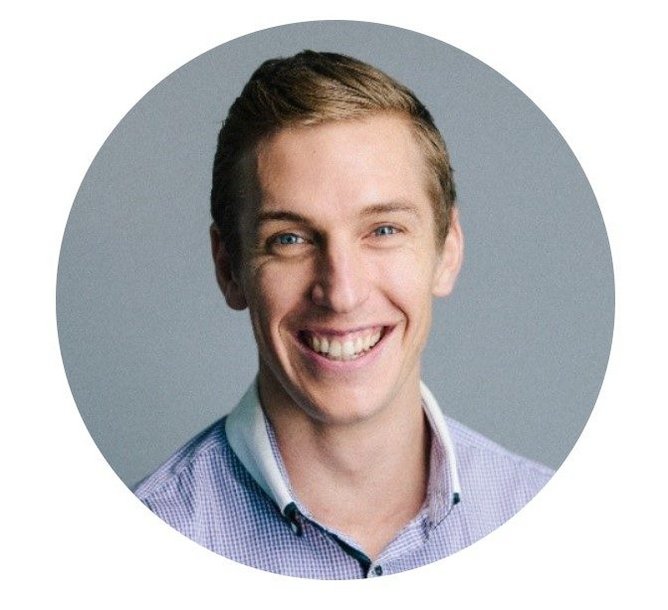 CartonCloud Founder and CEO, Vincent Fletcher