Why having a robust returns process is now key for retailers...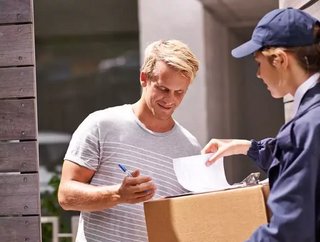 The rapid acceleration of digital commerce has led to a sea-change in how company returns policies are required to operate. In times gone by, companies...
The rapid acceleration of digital commerce has led to a sea-change in how company returns policies are required to operate.
In times gone by, companies would only accept goods being returned if they were broken or faulty in some way but as shoppers' buying behaviours change, so too are their expectations.
Consumers in the digital age, with the multiple channels of order and fulfilment, are much more comfortable ordering three items of different sizes to work out which one fits them best in the comfort of their own home. This practice has been labelled "taking the fitting room home". 
The growth of click and collect is also feeding directly into the growth of returns, which is being seen by the staff that locate and hand over customer parcels in-store. After all, click and collect best practice is to let customers try on their goods on the spot, so if they decide to return them, they can go back into stock as quickly as possible.
Mark Thomson, who's Director of Retail and Hospitality (EMEA) for Zebra Technologies, has been looking into how companies can best combat the expensive rise in retail return costs we've seen in recent years.
He said: "It must be acknowledged that returns can be problematic for retailers. To manage a truly efficient returns process, retailers need to ensure that they do a number of things.  They need to enable shoppers to return through any channel (in-store, lockers, pick-up) as well as allowing them to scan goods back in using, say, scanners, mobile computers or RFID.  
"As well as that they must be able to return sellable goods to stock as soon as possible, and use inventory visibility to send goods where they are needed and confirm the receipt in the customer's preferred method (email, text, app). 
"A smart returns process depends on the smart use of technology, whether this be mobile devices, handheld printers or personal scanners. Interactive kiosks can also be used to manage returns, which can be facilitated through enabling barcode scanning, label printing, bagging and parcel dropbox. 
"The adoption of this new-age technology is the key to improving the personalised shopping experience and creating a seamless customer journey, which in turn drives customer loyalty and further sales across all channels."
Thomson also claims that retailers should be particularly prepared to deal with spikes at Christmas and during key public holidays.
He said: "For retailers, stock bought and tied up in the returns system prevents them from selling it during these crucial sale seasons.
"One of the main reasons that retailers are struggling to make their click and collect operations profitable is that the process has generated a huge increase in returns. Retailers who naively thought that offering customers a wider choice of purchasing and returning methods would only offer convenience to them rather than change their shopping behaviour, have received a wake- up call. The omni-channel reality has certainly changed customer mindsets, meaning retailers must manage the complexity of more returns. 
"These advances in retail offerings and changes in customer mindsets mean that customers are becoming more demanding; they want to purchase goods through their preferred channel, get them picked-up or delivered easier and faster with the flexibility of a simple and seamless returns process.
"Retailers need to start addressing these demands or risk losing sales to their competitors. Some retailers are already experiencing the repercussions.This process is here to stay which is why retailers must get it right."
Results from KPMG's Omnichannel Retail Survey 2016 state that 23% of fashion returns were international, and that 72% of customers would be unlikely to shop with a retailer if they had a bad returns experience. 
That's why Thomson says it's vital that companies ensure they have a robust returns policy to safeguard profits and keep consumers happy.
He added: "The irony is that there is a very large amount of money tied up in returns, meaning returns have quickly become the biggest source of inbound volume. This calls for efficient processes that make money rather than eat up profits. To get this right, retailers should consider these three essential steps...
"The first of these is reliability. It's imperative to get returned goods back into the system accurately by using scanners, mobile computers or RFID. Best practice in terms of customer experience suggests that it's important to enable shoppers to return goods through their preferred channel. This only reinforces the importance of accurate and reliable scanning of all returns. 
"Then they have to consider accuracy. Retailers must use inventory visibility to send goods where they are needed. With stock going out and being returned through a variety of channels, retailers need to be on top of their inventory management. Knowing where returned stock is and where it is wanted is important to accelerate order fulfilment and to reduce unnecessary stock holdings.
"And last but not least, speed. It's important to get stock back into circulation as quickly as possible. Many returns will be ready to go straight back on to the shelf, which means improved availability for customers. In-store re-labelling and scanning back into available inventory keeps the wider stock picture up to date and reduces the risk of overstocking."